Q&A: Tim Harper, G20 Water Technologies
05 Jun 17 by desalination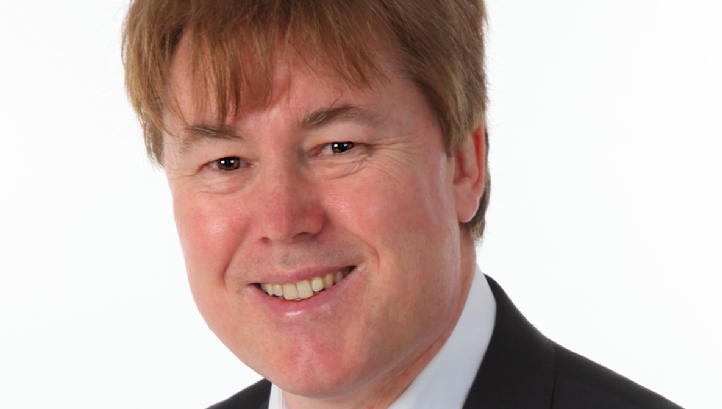 Former European Space Agency scientist Tim Harper, now chief executive of G2O Water Technologies, talks graphene-coated membranes
What does G2O Water Technologies do?
We take existing membranes, mainly polymer-based, and add a thin coating of graphene oxide. A number of things happen. First, we create a super-oleophobic surface which reduces fouling: the graphene oxide platelets crinkle up a little bit and pick up the underlying roughness of the membrane.
At the same time, because the graphene oxide is hydrophobic, it creates a surface that has a permanent film of water on it, which helps to repel oil. As a result, any oil droplets that form tend to be sheered off.
The third thing that happens is that between the platelets of the graphene oxide we create some super-hydrophilic channels, and you get a nano capillary effect. Water passes through these areas faster that it will go through free space.
What's the benefit?
The coating slows membrane fouling by a factor of four, results in higher flux rate through filtration membranes, and provides new applications for filtration.
Why does this make you different from others who want to use graphene for desalination?
Others are taking graphene and trying to open out some pores in it, and then having the problem of figuring out how to turn that into some kind of membrane. We coat existing membranes. That's the difference that gets us to market five to 10 years quicker than most of the people looking at other graphene applications.
What's your own professional background?
I started off in electron microscopy at the European Space Agency. My job was to try to break things like electronic components and coatings, and then to take them apart, atom by atom, to find out what the problem was. That turned into nanotechnology. I advised quite a few of the graphene manufacturers on commercialisation and application. I guess that's my speciality: as a scientist with a commercial background and venture capital experience, I am halfway between the lab and the boardroom on this.
What's next for G20 Technologies?
There are two things that we have to do in parallel. One is to apply the coating to a number of membranes, and that's why we have moved into the University of Leeds, UK, which has water testing facilities. We can start running standard water industry tests that people in the industry will recognise.
At the same time, the Centre for Process Innovation in Sedgefield, in northeast England, UK, is developing methods of scalable manufacturing. Our business model is mainly licensing-based. We don't want to compete with major membrane manufacturers. So we are developing a number of technologies that will enable us to licence our technology in a production-based format that's compatible with what people are already using.
---
Comments
Login on register to comment