IDA unveils lineup of speakers for water reuse conference
18 Apr 18 by desalination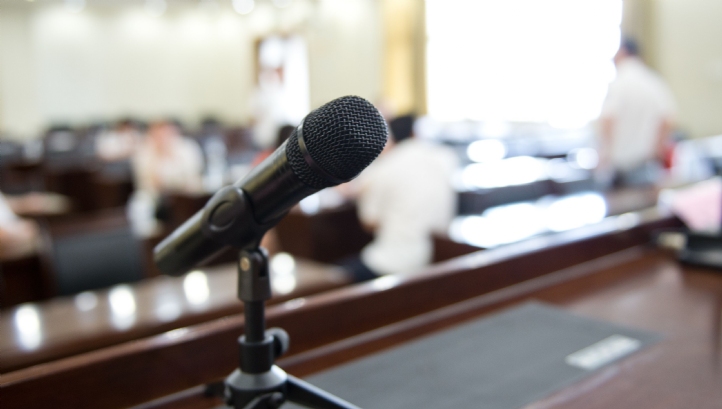 The International Desalination Association (IDA) has secured a stellar lineup of keynote speakers for its International Conference on Water Reuse and Recycling 2018, led by Spain's secretary of state for the environment, Maria Garcia Rodriguez.
The event, whose theme is Making Every Drop Count, will be hosted jointly with the Asociación Española de Desalación y Reutilización (AEDyR), and with support from Spain's Ministry of Agriculture, Fisheries, Food, and Environment, and the European Desalination Association (EDS).
Completing the lineup of keynote speakers are Liana Ardiles, director general at the Ministry, and Rafael Mujeriego, professor emeritus at Universidad Politécnica de Catalunya.
The event features two days of plenary, panel and technical sessions, from 24 to 27 June 2018, in Valencia, Spain, and will bring together end-users and clients from industry and public utilities, as well as developers, financiers, regulators, and technology providers.
"Capital expenditure on desalination and water reuse facilities globally is expected to rise by 60 per cent over the nine years to 2022 — an unprecedented growth rate — according to DesalData. The conference objective is to progress toward the goal of obtaining maximum benefit from every drop of water used, and we will address these matters through our dynamic panel discussions on water reuse regulations, and project finance, and through rich technical sessions covering case studies, advanced technologies, and best practices," said IDA secretary general Shannon McCarthy.
The programme of plenary panel sessions comprises: The Big Debate: Water Reuse Regulations in Europe, USA and Asia; Pricing Water Security and Enhancing Practical Financing Tools for Reclaimed Wastewater Reuse; and Research and Market Trends: Thematic Shifts and Macro Level Drivers in the Water Reuse Sector.
The technical sessions will cover a range of topics, including direct and indirect potable reuse, non-potable and agricultural reuse, water quality monitoring and control, advanced technologies for joint desalination and water reuse, industrial water reuse and recycling, the circular economy, the state of reuse in countries worldwide, best practices in water reuse, and health concerns in water reuse.
For more information or to register, visit the conference web page.
---
Comments
Login on register to comment