'To unlock LatAm is social and political,' says Yves Besse
07 Dec 17 by desalination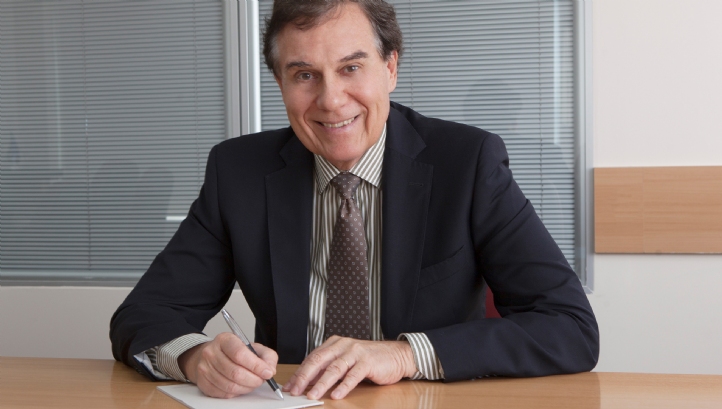 Yves Besse of Veolia Water Technologies speaks to Water. desalination + reuse about how to unlock the Latin American market
"The water market in Latin America is huge – and it doesn't exist. The water market depends on the influence of society, environment, and politics. It's not a technical issue. There are lots of companies with good technical competence. The challenges are more social, environmental, and political.
We are part of Veolia's water technology branch, we work direct for industrial clients, or for Veolia. Veolia is organised by country, whereas we're organised by region – Canada, Latin America and the US report to Veolia Water Technology France, and it reports to Veolia. Our business is organised by market: oil and gas, food and beverage, mining, across the regions.
In oil and gas, Argentina, Brazil, Mexico – these are often the same clients. Of course, there are significant companies like Brazil's majority state-owned oil giant Petrobras.
IDA Congress is a very technical event. To develop our water market depends on social and political aspects; they are why our market is so up and down.
Five years ago, Petrobras was investing a lot and then suddenly there was a big corruption crisis, and everything stopped, our activity stopped. Invoices decreased by 70 per cent in 2014. It's very difficult. Gross domestic product (GDP) decreased eight per cent in the last three years, and GDP growth is now at nearly zero per cent.
In Brazil, it's important to develop desalination activity. There is a complexity of organisations responsible for authorising land rights, seawater intake, and so on. If we don't unravel the framework, it will be difficult to create business. In reuse, there is unfamiliarity.
We need to decentralise water as we have done with energy. Superficial water and underground water will be the main supplies, but we need the alternatives of reuse and desalination.
IDA can help to support us with educating and partnering with government, society and environmental institutions. This sort of conference is very important for that, because it's difficult for individual companies to do it alone.
Industrial companies will reuse only if obliged. If not, they will not. We need a proactive approach to have a more sustainable market.
In Brazil the model is old-fashioned, based on public companies with a monopoly. It's political, it's not their fault, but we need to introduce a mix of public and private money into the sector.
We need to build the market with government and customers, to educate about what they need, and to show what we can do."
Yves Besse is director general of projects, Latin America, at Veolia Water Technologies
---
Comments
Login on register to comment