Suez and Rosneft to build on 'exploratory agreement'
02 Jul 18 by desalination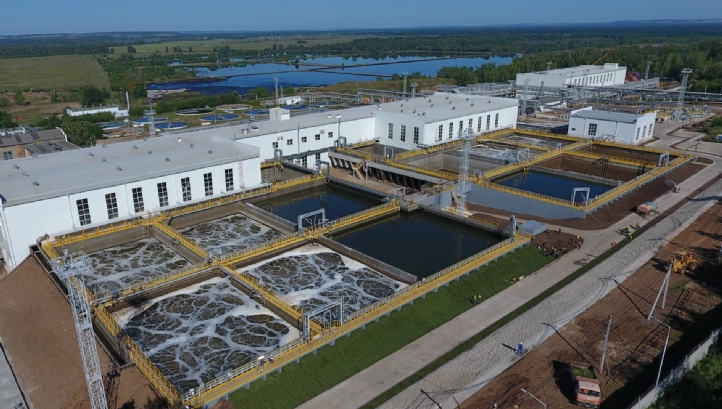 Suez's new agreement with Russian oil and gas giant Rosneft, signed in May 2018, aims to support improved water treatment across the oil company's vast portfolio.
The arrangement evolved from an ongoing relationship in which Suez (then GE Water & Process Technologies), piloted a membrane bioreactor (MBR) system to treat wastewater produced by Rosneft's Bashneft oil processing complex in Ufa, Republic of Bashkortostan, in 2016. The goal was to meet water quality standards set out by new wastewater rules that Russia was introducing. From there, the partnership expanded quickly to cover more of the oil company's sites as it became clear that reuse can cut costs.
"We worked with them on four or five projects, some on plants that we built, and others built with our competitors, and this agreement is the next stage of evolution. They are looking at water across their portfolio and wanting to understand, where else can we use best available technology. It's an exploratory agreement," explains Chris Jeffrey, Suez global sales leader for engineered systems. At Bashneft, the installed system treats 84,000 m3/d of industrial wastewater to chemical oxygen demand (COD) levels of less than 30, in a 15-year agreement. "The plant runs on a reuse loop in excess of 97 per cent recovery, and three per cent reject goes to deep well injection. Bizarrely, they had to treat the water to a higher level in order to put it in the river than to reuse; when they do, occasionally, discharge to the river, they have to add an extra polishing step," says Jeffrey.
As well as building on an existing partnership, the latest agreement reflects an internal shift at what was GE Water & Process Technologies, as the company aspires to become less a product company and more a services provider, following its acquisition by Suez in 2017. The technologies supplied to Rosneft as part of the new arrangement are to be sourced from across the market, and not selected only from the Suez range, representing a departure from the old GE Water & Process Technologies way of working.
The big step forward now for the client and the water firm is to integrate digital monitoring into the wider programme of technology and services. "We want to use this agreement to expand into services, and a big part of that is digital enhancement. Some of these sites are not in easy places to access, and we'll use our InSight digital monitoring platform to ensure that the eyes and ears of Suez guys globally can be on site if needed. We'll start with what we have today — the wastewater reuse expertise and digital monitoring — and then we want to go to the next level, which is to pilot new technologies and engineer new programmes," Jeffrey says.
---
Comments
Login on register to comment