Servizi Ambientali in first European pilot for GE's ZeeLung
10 May 17 by desalination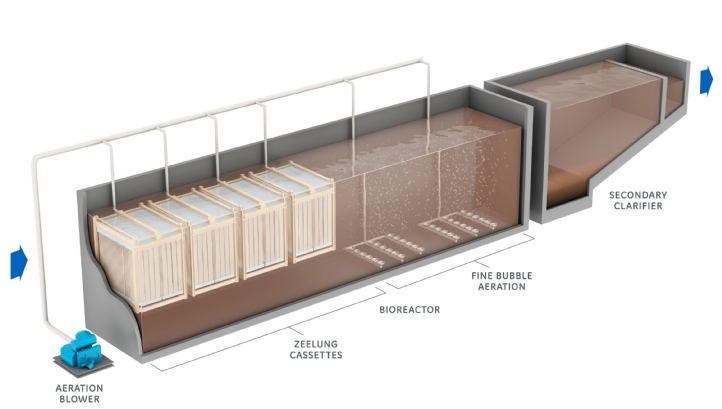 Italian environmental services company Servizi Ambientali and GE Water have shared results of the first European pilot of GE's ZeeLung membrane aerated biofilm reactor (MABR).
The pilot at Servizi Ambientali's wastewater treatment plant in Borghetto Santo Spirito, in northwest Italy, is testing ZeeLung together with GE's LEAPprimary advanced primary treatment.
The pilot demonstrated aeration energy savings of four to five times, compared to fine bubble aeration; potential to reduce biological volume by 50 per cent compared to a conventional activated sludge process, while achieving the same effluent limits; and up to 80 per cent nitrogen removal without the need for internal nitrate recirculation.
"This is helping us to understand our potential to reduce energy consumption while increasing treatment capacity, and achieving greater nutrient removal, without expanding our footprint," said Servizi Ambientali general manager Giovanni Paolo Paganelli.
The project has also tested the potential to achieve energy neutrality by using GE's Monsal advanced digestion technology within a future plant design. It is anticipated that if implemented at full scale, the treatment process being piloted, combined with advanced anaerobic digestion, could achieve energy neutrality.
The pilot began in December 2016 and will continue to September 2017.
---
Comments
Login on register to comment