Q&A Ziad Bouars: "When you come it's just sand"
29 Jun 17 by desalination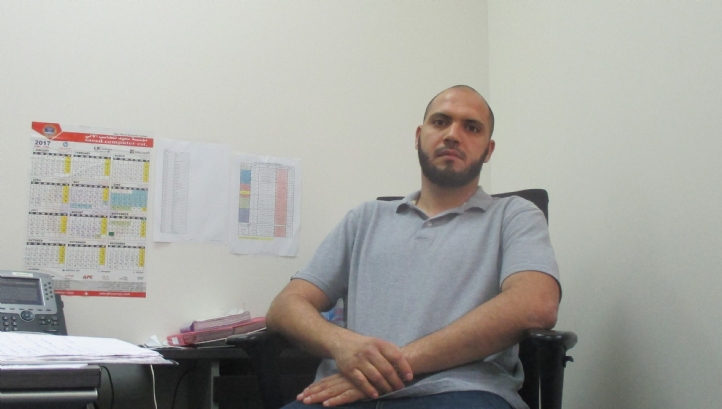 Ziad Bouars, commissioning manager at Sidem-Veolia, explains why he has no intention of swapping a projects role out in the field for a desk job back at head office
Q. When did you start out in desalination projects?
A. "Sidem is a really great company which gives opportunities to young guys. I am 34 years old. I did the first project with Sidem, Marafiq IWPP plant, Saudi Arabia, in 2008-9, when I was just 25. When you are in the middle of a project, you are learning very fast. What you gain as knowledge when you see with your eyes is much faster than when you're in the office. Being outside was a great opportunity for me to grow up quickly."
Q. Why were you drawn to work on projects in the Middle East?
A. "I was born in France, and I used to live in France and UK. And then I moved to the Middle East to do projects. My origin is from Tunisia, so I have this Arabic background, and I am able to understand the culture of the local guys, day-to-day life. It is very important to have the human part. Especially when you are doing projects, there is a big role in all the communication and interaction."
Q. What do you enjoy most about your job?
A. "In Sidem projects we have some people from UK, France, Italy, eastern Europe; and we have people coming from Asia, South Asia, Philippines, India, Pakistan. It's a big cultural mix. We are going beyond all the differences of culture to achieve the same goal. I started to learn words in Filipino, in Hindi, Korean. Being in such multi-cultural projects you will have to interact. It's a nice aspect."
Q. What was your role on the Sadara project?
A. "After Marafiq, we had this big opportunity here in Sadara project, Saudi Arabia. I joined in 2013. I had to organise all the parts related to the commissioning, pre-commissioning and start-up of the plant. We had to make a very intelligent schedule to make sure that we were ready on time so that we didn't delay the start-up of the petrochemical complex."
Q. What will you do now that the project is successfully completed?
A. "Since we have completed the commissioning of Sadara last year, we have entered the operations and maintenance phase, and I am acting operation manager. So I exchanged my hat from the commissioning to the operation, which is very good because you already know each part of the plant, so it's beneficial for the company as well as the client."
Q. What has been the biggest challenge in your career so far?
A. "Personally, my biggest challenge was to organise very, very big plant set up and execution and commissioning within very short time. When you come it's just sand. And from sand you have to create this plant. If someone is interested and a little bit curious and wants to learn there is no better place than being outside doing projects."
---
Comments
Login on register to comment