Abengoa's project in Agadir, Morocco, expands in size and scope
04 Jul 17 by desalination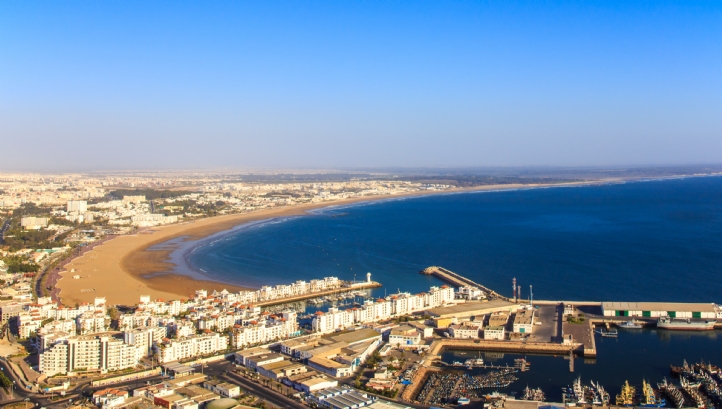 Abengoa is to expand capacity of a desalination plant project in development, and to construct additional capacity for irrigation purposes, in Agadir, Morocco.
The project combines two schemes, one for the Office National de l'Electricité et de l'Eau Potable (ONEE), and the other for the ministry of agriculture, sea fishery, rural development, water and forests.
The first sees an increase in capacity from 100,000 to 150,000 m3/d at the desalination project that was awarded to Abengoa by ONEE in 2014, and is in development. The second award is for 125,000 m3/d of desalinated water for irrigation purposes, and a distribution network to cover 13,600 hectares of farmland.
Further, the project provides for potential expansion of the existing total contracted capacity of 275,000 m3/d, up to 450,000 m3/d.
The value of the project is €309 million ($351 million), of which approximately €250 million is for the desalination facilities, and €59 million covers 44 kilometres of pipeline, a 35,000 m3 capacity water tank, two pumping stations, two loading tanks, and three high voltage power lines. Abengoa is to provide engineering, construction, and operations and maintenance for 27 years. The project additionally provides for possibly using wind power.
The aim of the expanded project is to provide drinking water to 2.3 million inhabitants in the region by 2030, to support agriculture and tourism, and to help conserve local aquifers.
Abengoa and InfraMaroc of Morocco will oversee project financing, and Banque Marocaine du Commerce Extérieur (BMCE Bank) is reportedly connected to the project.
The cost of produced water will be approximately $0.52 per m3, reports Morocco World News.
Interview: Pedro Almagro, CEO, Abengoa Agua (June 2017)
---
Comments
Login on register to comment