Q&A: De Nora group CEO Paolo Dellacha on the acquisition of MIOX
13 Feb 19 by desalination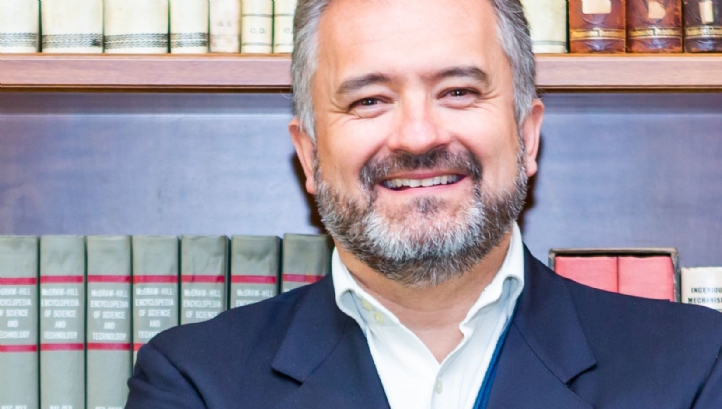 Electrochemical tech company De Nora has acquired water purification firm MIOX. De Nora group chief executive Paolo Dellacha explains the thinking behind the deal and what the future holds
Q. Why is MIOX a good fit for De Nora ?
A. "This acquisition strengthens De Nora's growing portfolio of water treatment technologies which minimise environmental impact by improving energy efficiency, offering intelligent options and reducing chemical use. De Nora's on-site, hypochlorite-generation product offering includes electro-chlorination systems which use seawater or brine for water treatment and biofouling control. The MIOX technology adds knowledge and experience in producing proprietary mixed oxidants, on-site, for advanced applications."
"Similar to De Nora's ClorTec on-site hypochlorite generator, the electrolytic cell of a MIOX on-site chemical generator uses salt, combined with water and electricity, to generate disinfectant at point-of-use. MIOX offers two different types of on-site chemical generators. Sodium hypochlorite (HYPO) systems which are engineered to provide a cost-effective, reliable bleach. And MIOX proprietary mixed-oxidant solution (MOS) systems which are engineered for maximum disinfection efficacy through proprietary cell design, control of power and cell geometry."
Q. Is there a history of collaboration between De Nora and MIOX ?
A. "De Nora and MIOX have been working together for more than 20 years. De Nora electrodes are at the heart of the award-winning MIOX systems. Together, we offer a broader range of market-leading technologies, bringing innovative electrochemical, disinfection, oxidation and filtration solutions to diverse applications around the world. This acquisition will support integration of our synergies and reinforce De Nora's leading position in the on-site generation market."
Q. How will the integration be managed?
A. "The De Nora team managed the acquisition due diligence for technology, legal and finance under the direction of De Nora's in-house mergers and acquisitions team. The integration will be a collaboration between the leading experts from De Nora and MIOX, who will work together to provide enhanced solutions for customers."
Q. What are some of the applications of MIOX technology?
A. "MIOX systems cost-effectively produce disinfection chemistry from 1.0 to 3,000 pounds per day of free available chlorine. Given this flexibility, the on-site chemical generators have applications in drinking water treatment, wastewater treatment for municipalities and industrial processes, large industrial cooling towers and district cooling buildings, oil and gas water treatment including frac- and produced-water recycling, food and beverage clean-in-place and process water, and legionella prevention at hotels, casinos, universities and hospitals."
Q. How does this acquisition fit De Nora's overall strategy?
A. "Our aim is to bring innovation to water and wastewater treatment. Adding MIOX mixed-oxidant solution to our portfolio enables us to offer more tailored treatment options. MIOX mixed-oxidant solution is a highly-effective disinfectant. It can control biofilm growth with fewer disinfection byproducts, reduced corrosion, less bacterial contamination, lower disinfection doses and higher residual disinfectant to prevent recontamination. The technology opens the door to new applications and markets for De Nora."
---
Comments
Login on register to comment