'Phantom' desal plant at centre of legal row in New York
29 Jun 16 by desalination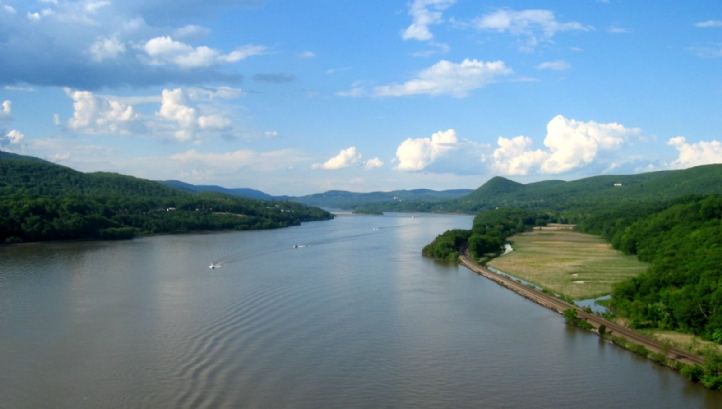 A proposed desalination plant in Haverstraw, New York, that was never built, is at the centre of a lawsuit filed on Friday by Rockland County, New York, on behalf of its residents.
The suit against Suez New York, the Public Service Commission (PSC) of New York, and the New York State Department of Public Service (DPS), alleges that Suez "violated its statutory responsibilities by imposing unjust or unreasonable charges on rate payers for its water service," said Rockland County executive Ed Day at a press conference on Monday, 27 June.
The Haverstraw Water Supply Project, to include a 7.5 million gallons per day desalination plant on the Hudson River, was in development over a period of six years, but ultimately never went ahead.
Suez New York (formerly United Water New York) therefore asked the PSC for permission to raise rates paid by Rockland County residents by $8.17 per month from February 2017, to cover the $39.7 million costs of the halted project. The PSC gave the go-ahead in February 2016.
"Suez wants Rockland County rate payers to pay $39.7 million for costs associated with this now phantom plant. To force an increase of that magnitude on people is basically unconscionable," said Day. "Rockland County residents should not be left holding the bag for an ill advised and poorly managed project, especially one that no-one wanted and was ultimately shown to be unnecessary."
In asking for the surcharge, Suez submitted 9,532 pages of schedules, and heavily redacted invoices for legal and other expenses related to the proposed desal plant. Rockland County further alleges that the DPS "violated its statutory responsibility by performing a limited or sample audit of the invoices," said Day.
"We maintain that rate payers should not be responsible for these charges. If the PSC is of a mind to allow United Water/Suez to recoup the cost of the desal plant, and based upon their lack of action, I would strongly suggest the following: That the PSC go back to Albany, get an appropriation of the budget, and let the state pay for it. This should not fall to the rate payers who all trusted this process."
A statement from Suez said that County Rockland's suit is without merit, and that the PSC decision of February 2016, which grants the company the right to recover its costs, is legally sound.
---
Comments
Login on register to comment