IDA partners with Global Solar Council to promote solar desalination
08 Nov 17 by desalination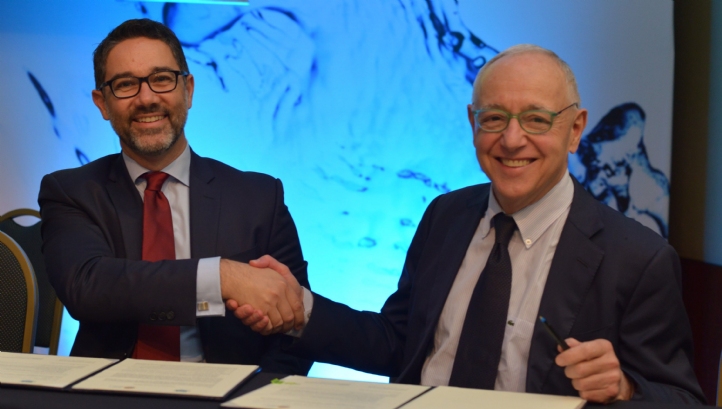 The International Desalination Association (IDA) and Global Solar Council have pledged to promote desalination technologies powered by solar energy.
The agreement, signed at IDA World Congress 2017 is Sao Paulo, Brazil, provides for the two organisations to share best practices and technologies in solar desalination, focusing on emerging markets and remote locations.
They will collaborate on developing, testing, and demonstrating advanced, innovative, and energy-efficient seawater desalination technologies powered by solar energy. Further, they will build capacity through joint events, advocacy, and awareness campaigns designed to grow a global network of stakeholders, and to pursue the goals of energy efficiency, technology transfer, sustainability, operational excellence, and economic development.
"The use of solar energy to power desalination is a major step forward in our industry's quest to reduce cost and lower energy consumption, and this agreement is an important step forward to realising this goal," said Emilio Gabbrielli, who oversaw the agreement during his tenure as IDA president.
---
Comments
Login on register to comment