Hong Kong awards mega waste-to-energy project to Keppel and Zhen Hau
06 Dec 17 by desalination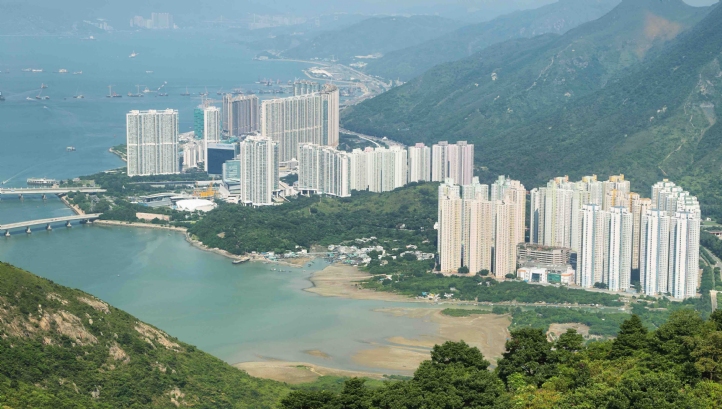 Keppel Seghers Hong Kong and Zhen Hau Engineering have won a contract for a large scale integrated waste management project, to include a desalination plant, in Hong Kong.
The design, build and operate contract for the project off the coast of Shek Kwu Chau, south of Lantau Island, was awarded by the Environmental Protection Department of the Government of Hong Kong Special Administrative Region.
Zhen Hau is one of Hong Kong's largest construction and reclamation companies, and will handle the engineering, procurement and construction (EPC) phase of the project, including reclaiming 16 hectares of land, and designing, engineering and constructing breakwaters, the waste management plant, and related port facilities.
Keppel Seghers will provide proprietary waste-to-energy technology, and will implement the mechanical treatment plant, power island, and desalination facility. Keppel Infrastructure Services will provide operations and maintenance (O&M) for 15 years after the expected completion date in 2024.
Keppel's share of the contract, which covers its roles in the EPC and O&M phases, is worth HKD 11.3 billion ($1.95 billion), and there is an additional HKD 9.6 billion for escalation provisions and other contingencies.
The facility will treat 3,000 tonnes a day of mixed municipal solid waste, and the waste-to-energy plant will produce energy for the grid. The desalination plant will supply process water for the facility, and a wastewater treatment plant will recycle used water for use again, either as process water or for general onsite washing and irrigation.
Keppel Seghers Hong Kong is a subsidiary of Keppel Infrastructure Holdings, and Zhen Hau is a subsidiary of China Harbour Engineering Company.
The project is Hong Kong's first integrated waste management facility for municipal solid waste.
---
Comments
Login on register to comment