Consolidated Water confirms details of PPP with Baja California for mega plant
31 Aug 16 by desalination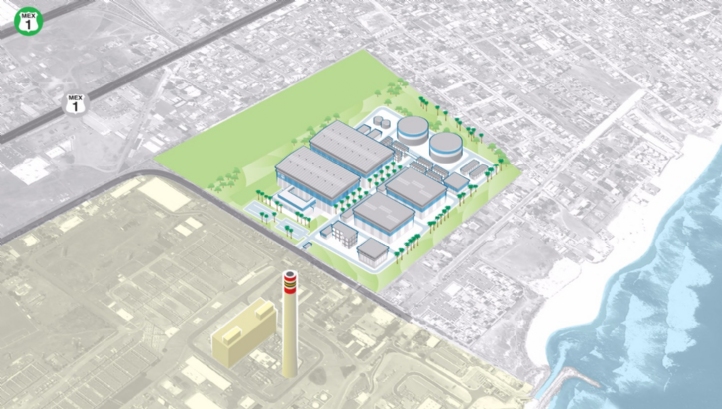 Consolidated Water confirmed details of a deal with the state of Baja California, Mexico, through subsidiary Aguas de Rosarito, to design, construct, finance, and operate a seawater desalination plant in Playas de Rosarito.
Suez Environmental subsidiary Degremont was confirmed as the design and construct contractor. The public-private partnership requires Consolidated Water's special purpose subsidiary Aguas de Rosarito to build a 100 million gallons per day (379,000 m3/d) plant in two phases. The first, to be operational within three years of commencing construction, is for 50 million gallons per day and an aqueduct to carry water to the municipal water system serving the city of Tijuana. The second phase, to be in operation by the end of 2024, is for another 50 million gallons per day, and an aqueduct carrying water to a separate delivery point in Tijuana.
"The execution of a definitive agreement to design, construct, finance and operate the Rosarito Seawater Desalination plant in Baja California, Mexico, is the culmination of more than six years of development work by Consolidated Water and its partners. We want to acknowledge the initiative and efforts of the governor of Baja California and his staff in making this project a reality," said Consolidated Water chief executive Rick McTaggart.
The contract covers operation and maintenance for 37 years from the start of the operation of phase one, with ownership of the plant and two aqueducts transferring to the State Water Commission of Baja California in the late 2050s. The expected cost of the project is MXN 9 billion ($490 million), and the annual revenue for Consolidated Water will be approximately MXN 1 billion ($56 million). The contract pegs water rates to the Mexican national consumer price index over its term. Aguas de Rosarito expects to raise Mexican peso-denominated debt financing through a consortium led by North American Development Bank.
---
Comments
Login on register to comment