Awards scheme offers springboard into China
06 Jul 16 by desalination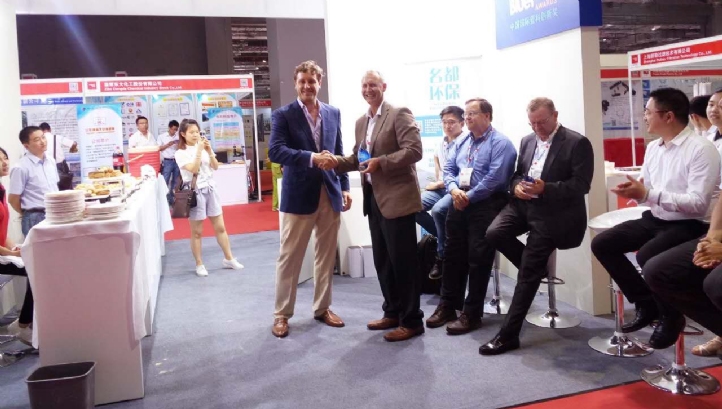 Two US water technology companies have scooped the inaugural China BlueTech Awards for the strength of their innovative solutions and their ability to do business in China.
OriginClear, of Los Angeles, won for its water clean up technology, and PaveDrain, of Milwaukee, for its stormwater innovation.
The two were competing against 30 other water and wastewater technology specialists from Europe, Israel, and North America, including large and small cap companies operating across the industrial, municipal, biosolids, and stormwater sectors. The shortlist of six companies was invited to join the BlueTech Innovation Pavilion at Acquatech, China, in June 2016.
OriginClear won for its Electro Water Separation system, which uses electrochemistry to clean up water and could help to tackle China's most challenging pollutants. A scalable solution, it can be incorporated as a modular add-on to existing water treatment sites.
PaveDrain, researched and developed in North America, is a system that enables stormwater to be absorbed quickly into the water table, reducing pressure on drains, alleviating flooding, and supporting renewal of groundwater sources.
OriginClear and PaveDrain, both of which are relatively new to the Chinese market, have this year signed contracts and entered strategic partnerships in the country.
Submissions for the 2017 China BlueTech Awards, in partnership with Mandarin Environment, open on 1 November 2016.
---
Comments
Login on register to comment