AMTA unveils annual gongs for membrane experts
21 Mar 18 by desalination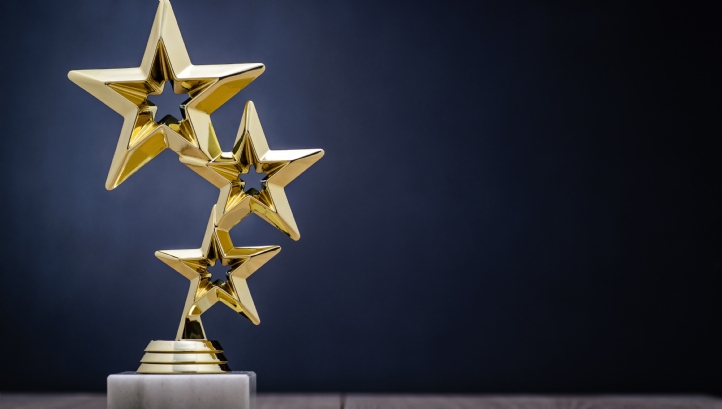 The American Membrane Technology Association (AMTA) has conferred its annual roster of awards for membrane specialists, include its Lifetime Service Award, Hall of Fame Awards, and Operator of the Year Award.
AMTA Lifetime Service Award 2018
The award recognises lifetime contribution by an individual to the field of membrane technology.
Winner: Ian Watson, RosTek Associates, for his dedication as an AMTA board member, executive director, and director emeritus, for sharing his expertise, and for helping to create AMTA's Chats with Pioneers videos as interviewer.
AMTA Hall of Fame Awards 2018
The Hall of Fame recognises pioneering and/or lifetime contribution by individuals to the field of membrane technology.
Winner: James Birkett, for participation in desalination, advanced water treatment and membrane separation for more than 40 years. Birkett served on the boards of AMTA and the International Desalination Association (IDA) for many years, and was the first president of IDA. Recognised as an industry historian, he has prepared and presented many papers on plants and equipment of historical significance to the industry.
Winner: Randy Truby, for his contribution to the development, application, and commercialisation of reverse osmosis (RO), nano-filtration (NF), ultra-filtration, and micro-filtration membranes. During a 40-year career, Truby was involved in installing many desalination systems around the world. He is a founding member of the US National Water Supply Improvement Association, a past vice president and director emeritus of AMTA, and a former president and comptroller of IDA. Truby was chair of the board of the Affordable Desalination Collaboration, and served on the research advisory council at Middle East Desalination Research Centre.
Winner: Clinton Kopp, for contribution to the membrane technology industry, including as an assistant to John Cadotte at Northstar Research, helping to develop the first thin film composite RO membrane; at Baxter Medical, developing a hollow fibre dialysis cartridge; and as a founding member of Memtec Ltd., developing the technology behind the first commercially successful hollow fibre module for micro-filtration applications. Kopp patented more than 22 membrane and filter designs during his career at Baxter, Memtec, US Filter, Siemens, and Osmonics.
AMTA Outstanding Member Award 2018
The award recognises outstanding contributions to membrane technology.
Winner: David Brown, for his support of AMTA and particularly for bringing together AMTA with the American Water Works Association to host joint events. Brown is a past president of AMTA, and remains active in the industry mentoring young professionals.
AMTA President Awards 2018
These awards are given at the discretion of the president to individuals who have made significant contributions to furthering AMTA's mission.
Winner: Steve Dye, Water Environment Foundation, for his help in planning, and his participation in, the 2017 Congressional Briefing on Membrane Technology in Washington, D.C.
Winner: YuJung Chang, AECON, for his work as programme chair of MTC18.
Winner: Jill Miller, City of Bozeman, Montana, for outstanding contribution in organising the AMTA Technology Workshop Programmes 2017.
AMTA-Reclamation Fellowship Awards
These awards for students are supported by the US Bureau of Reclamation, and administered by AMTA, and pertain to the advancement of membrane technologies in water, wastewater and water reuse.
Winner: Masoud Aghajani, University of Colorado, "Fabrication and Characterisation of Patterned Thin-Film Composite Membranes With Well Controlled Surface Patterns To Reduce Concentration Polarization, Fouling And Scaling"
Winner: Kasia Grzebyk, University of North Carolina at Chapel Hill, "Tailoring Thin-Film Nanocomposite Membranes For Water Reuse Applications"
Winner: Carlyn Higgins, University of Central Florida, "Modelling Of Mass Transfer And Endocrine Disrupting Compound Removal In An NF Membrane Process Modified For Acid Pretreatment Conditions"
Winner: Christopher Morrow, University of Southern California at Los Angeles, "Osmotic Membrane Bioreactor Coupled To Membrane Distillation For Low-Energy Potable Reuse"
AMTA-NWRI Fellowship Awards 2017-18
The Fellowship is joint-funded by AMTA and the US National Water Research Institute (NWRI).
Winner: Sarah Dischinger, University of Colorado Boulder, "Recovery Of Flowback Water From Hydraulic Fracturing Operation Using A Nanoporous Liquid Crystal Polymer Membrane For Simultaneous Removal Of Salts and Organics"
Winner: Mark Summe, University of Notre Dame, "Charge Mosaic Membranes From Ink-Jet Printing For Improved Water Reuse And Treatment"
AMTA-ADC Fellowship Awards 2017-18
The Fellowship is funded by a gift to AMTA from the Affordable Desalination Collaboration.
Winner: Alma Beciragic, University of North Carolina, "Exploring The Impact Of Disinfectants On The Identity And Concentration Of RO/NF Membrane Leachates And Whether They Are Able To Permeate And React With Subsequent Disinfectants"
Winner: Douglas Davenport, Yale University, "Opening The Door For High Pressure RO: Robust Thin-Film Composite Membranes For Energy Efficient Desalination Of Hypersaline Brines"
Winner: Soyoon Kum, University of Texas at Austin, "To Optimise The Removal Of Natural Organic Matter By Electrodialysis And RO Combined System"
Winner: Seyed Mahdi Seyed Shahabadi, University of Wyoming, "Bio-Inspired Multi-Applicable Superhydrophobic/Superoleophilic Membranes Prepared By Combined Electrospinning And Electrospraying Techniques For Oil/Water Separation And Seawater Desalination By Membrane Distillation"
MTC18 Membrane Facility Award
The award recognises outstanding water or wastewater facilities using membrane technology with high efficiency and environmental awareness.
Winner: Scottsdale Water Campus, Scottsdale, Arizona, one of the largest and most advanced indirect potable reuse projects in the world.
MTC18 Robert O. Vernon Operator of the Year Award
The award recognises outstanding contribution by a plant operator working in a membrane filtration, desalination or water reuse plant, which resulted in significant, long-term improvement in water production and/or water reuse.
Winner: Justin Brickey, City of Abilene, Texas, for his 11-year career in water, and as lead operator at City of Abilene Hargesheimer Water Treatment Plant, ensuring that the plant is upgraded and new technologies implemented, and for his leadership, aptitude, attention to detail, and willingness to learn new techniques.
MTC18 hot topics are ZLD, and public outreach (March 2018)
Q&A: AMTA president Brent Alspach on why the need for membranes has never been more acute (March 2018)
AMTA's Hall of Fame honours industry pioneers (February 2017)
---
Comments
Login on register to comment