The experts' pick of the panels at IDA World Congress 2017
12 Oct 17 by desalination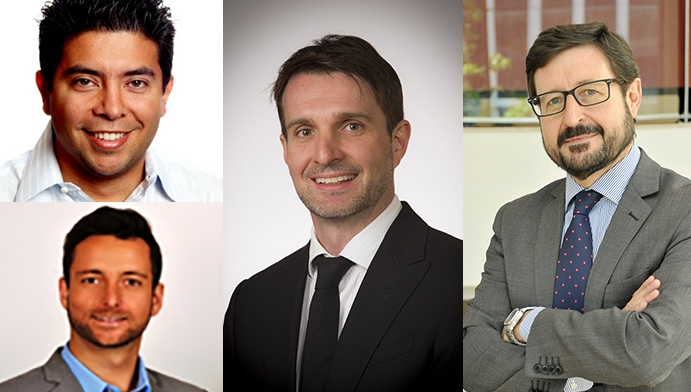 The crack team behind the technical program at IDA World Congress 2017 in Sau Paulo, Brazil, have selected their personal not-be-missed favourite sessions from a packed line-up.
Guillaume Clairet, H20 Innovation
Aquapolo (site visit)
Friday 20 October, 1:50pm
"There are two sessions I would not miss for anything in the world during my stay in São Paolo for IDA World Congress 2017.
"The first is the visit to the Aquapolo Water Reuse facility. It's an award-winning and boldly financed utility in a country where water resources are scarce. It's an example to follow in regards to making giant steps in the right direction in regions where new technologies may generally take years to be adopted."
Meet the CEOs: Suppliers, Market Trends and Challenges to 2020 (panel)
Wednesday 16 October, 4:30pm
"My second must-see session is the plenary panel bringing together the CEOs of six of the largest and most successful water treatment companies in the world. It is a unique opportunity to hear their views on how to approach different markets and what will make desalination and reuse technologies and projects successful. The panellists are Jose Diaz-Caneja, ACCIONA Agua, Spain, director general, Douglas Brown, Seven Seas Water, USA, chairman and CEO, Henry Charrabé, Fluence Corporation, USA, managing director and CEO, Marta Verde Blazquez, GS Inima Environment, Spain, CEO, Jean-Luc Alexandre, chief operating officer in charge of water, SUEZ Treatment Infrastructure, France, and Yves Besse, Veolia Water Technologies, Brazil, managing director.
Juan Miguel Pinto, Energy Recovery Inc
Latin America: Desalination and Water Reuse Market (panel)
Wednesday 18 October, 2:00pm
"This not-to-be-missed session is run by ALADYR, the Brazilian desalination association, and will introduce key figures from Latin America's water sector, including leaders from water authorities in Argentina, Brazil, Chile, Mexico, and Peru. The speakers will talk about government policy and initiatives on desalination, water reuse, water infrastructure, and public-private partnerships (PPPs), as well as sharing information on market size and dynamics."

Renato Ramos, Dow Water and Process Solutions
Membranes and Materials in Seawater Desalination (S-3.3)
Monday 16 October, 2:00pm
"Technologies in desalination have evolved fast since the 1950s, and particularly in the last 10 years. Technological developments have been matched by expertise in plant operations, bringing desalination to more places globally. This session will share knowledge about the significant improvements in operational performance through success cases that have stood the test of time, including topics such as optimized pre-treatment through ultrafiltration (UF), biofouling control, and membrane hybrid configuration.
"Presenters from Latin America, Europe, the Middle East and Asia will share their experience supported by high quality data on very interesting cases."
The Water Challenge in the State of São Paulo (panel)
Tuesday 17 October, 2:00pm
"São Paulo experienced its most serious water crisis in 80 years during 2014 and 2015. The population and industry suffered from a lack of infrastructure and planning, and thousands of people had no access to potable water. That brought forward the discussion about the strategic importance of water for São Paulo State. This panel brings togethers specialists from different sectors to discuss and understand if São Paulo is prepared to deal with a new climatic change for the next years."
Miguel Angel Sanz, Suez
Regional Experiences and Case Studies: Latin America (S-12.1)
Wednesday 18 October, 9:00am
"It's a challenge to choose only one – but I have no doubt in recommending session 12.1. There are so many interesting experiences from Latin America, from Mexico to Chile, and Brazil. It's the first time that IDA will offer a session devoted exclusively to the region that is hosting our World Congress. This session will seek to address these challenges by sharing experiences of abandonded mine drainage (AMD) desalination, vineyard irrigation using reclamation water, the largest desalination plant in Latin America, and water reuse in Mexico, as well as other successful regional case studies.
"Please don't miss session 12.1 to discover many reasons why we are in São Paulo for the first IDA World Congress in Latin America!"
---
Comments
Login on register to comment