Q&A: Dow's Renato Ramos on how water tech can support Latin America
12 Oct 17 by desalination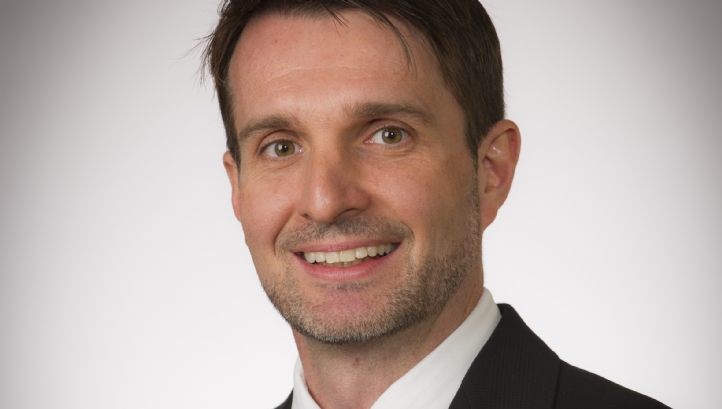 Renato Ramos, commercial director for Latin America at Dow Water & Process Solutions explains how intelligent use of water technology can support prosperity in Latin America
Q.

Which Latin American countries is Dow Water & Process Solutions active in?

A. "Dow is present in Brazil, Colombia, Mexico and Argentina, where we have plants and local offices, and our technologies are used in projects across all the countries in Latin America region."

Q. What are some of your bigger projects in Brazil?
A. "In Brazil, we have three emblematic cases. The first is the recently inaugurated water treatment plant – or estação de tratamento de água (ETA) – of Brasília (DF), capital city of Brazil. Ultrafiltration (UF) is an excellent alternative to municipal water treatment systems, and there are practical examples that demonstrate results. This is the case of Brasília (DF), which last September began capturing water from Lake Paranoá, a resource located inside the city that had never been used as a source of supply, and offers a contribution to solving the water crisis. The UF station was built in five months and has potable water production capacity of 60,480 m3/d.
"The second is the ETA of the city of Bertioga, on the coast of the state of São Paulo. The municipality of Bertioga also uses Dow UF. The São Lourenço treatment plant has modules that operate with a production capacity of 2,160 m3/d of water, benefiting 10,000 inhabitants with high quality drinking water.
"Thirdly, Aquapolo, which provides reuse water to the petrochemical hub in the ABC greater region of São Paulo city. The plant employs more than 800 Dow reverse osmosis (RO) membranes, a system that has improved the quality of treated water by 40 per cent compared to the previous solution, generating savings of 30 per cent in energy expenditure. The technology is suitable for removal of mineral salts up to 99.7 per cent purity, and is highly effective for industries that want very pure water for their processes."

Q. Which technologies are you exhibiting at IDA World Congress 2017 in São Paulo, and why?
A. "RO and UF. We want to disseminate knowledge about desalination and reuse in Brazil and the wider Latin America region, and in relation to the global challenge of water scarcity.
"RO is commonly used in water purification for drinking purposes, and industrial processes. In industry, applications include sites with energy cogeneration, as well as steel mills, sugar and alcohol plants, petrochemicals, textiles, food processing, and pulp and paper. UF has proven positive results compared to conventional water treatment plants, having low energy consumption of about 0.08 kWh to produce a cube of water, and reducing the use of chemicals, such as coagulants, by up to 10 times compared to a conventional water treatment plant.
"We believe it is extremely important to manage water better, through viable technologies, for the survival of the planet."

Q. What is the opportunity for desalination and water reuse in Latin America over the next five to 10 years?
A. "There is demand in Latin America, and the market needs to feel comfortable that it can make use of the alternatives. There is no doubt about the efficiency of the technologies. There has been a first impression that costs are high, but this is changing as people begin to compare the alternatives. Additionally, adoption in other parts of the world has helped to reduce costs and energy prices significantly.
"A few barriers on regulation and business models remain. These need to be navigated correctly, giving comfort to consumers, and guarantees and motivation to producers. Once we have this properly settled, we will see Latin America taking an important role in the global desalination and water reuse market."
---
Comments
Login on register to comment