Industry eyes 30 per cent growth in reuse revenues this year
13 Oct 17 by desalination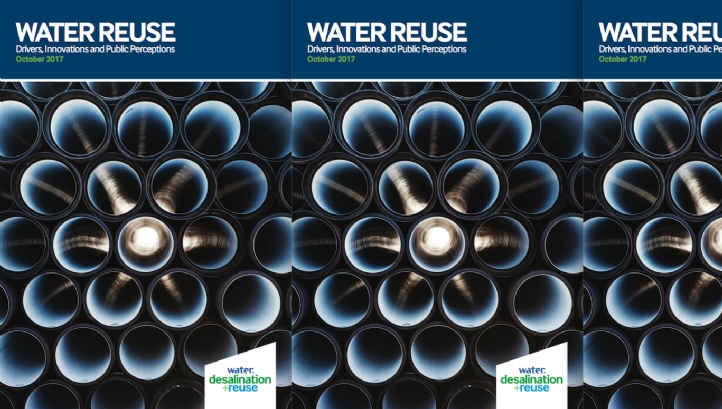 Industry professionals in desalination and water reuse are strongly optimistic about the outlook for growth in reuse activity in the year ahead, a new survey by Water. desalination + reuse can reveal.
The results indicate that Asia Pacific leads the pack, whilst opportunity is strong across the board in all regions.
The key drivers of the market are water scarcity, and cost of water.
Overall, survey respondents expect water reuse revenues to grow by 30 per cent in the year to 30 June 2018. The outlook is strongest among respondents working in Asia Pacific and Middle East and Africa (MEA), who anticipate 30 per cent uplift for the year. In the Americas, it's 28 per cent, and in Europe it's 24 per cent.
Asked to rate five factors by how important they considered each one to be as a driver of water reuse, respondents scored water scarcity top of the list, at 3.79 out of a possible five points. The second most powerful driver was cost of water, gaining 3.52 points, and scoring most highly among respondents working in MEA.
Asked about the proportion of revenues generated from reuse in the year to 30 June 2017, respondents in Asia Pacific lead again at 29 per cent. Those working in the Americas pegged reuse revenues at 27 per cent for the year, in MEA, it was 26 per cent, and in Europe, 21 per cent.
The survey, Water Reuse: Drivers, Innovations and Public Perceptions, was conducted through an online questionnaire by Water. desalination + reuse during the four weeks to 19 July 2017. In total, 347 respondents participated in the survey.
With thanks to IDA board director Nikolay Voutchkov, and Abraham Negaresh, senior process engineer at WRc plc, for their expertise and support in shaping this research project.
Download your free copy of the research report.
---
Comments
Login on register to comment