Water Planet introduces PolyCera Hydro for drinking water
07 Jun 17 by desalination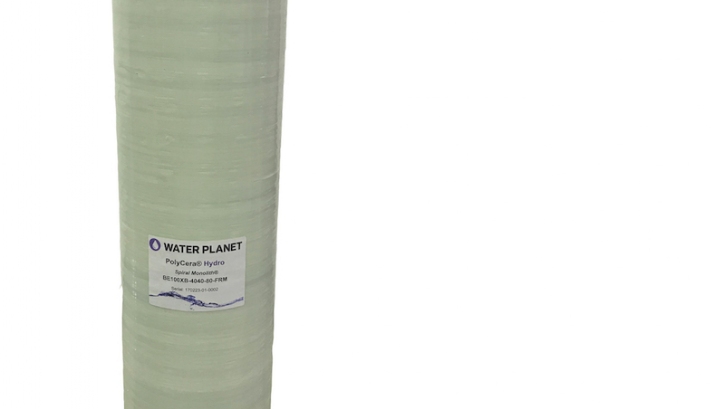 Water Planet has introduced PolyCera Hydro membranes for drinking water applications, extending its PolyCera range beyond industrial wastewater treatment.
PolyCera Hydro is designed for original equipment manufacturers (OEMs), systems integrators, and plant owners and operators, who want to maintain high water throughput in applications where total suspended solids (TSS), turbidity, and pathogen removal are a concern. The ultrafiltration membrane of sub 10 nanometres delivers 6:4:3 log removal (bacteria: virus: cyst), as well as high sustainable flux operation, fouling tolerance, and ease of cleaning.
PolyCera Hydro can be used in place of conventional polymeric membranes in domestic and point-of-use drinking water treatment; in high purity and ultrapure water filtration; and in surface water, seawater, and groundwater treatment facilities.
---
Comments
Login on register to comment