Sulzer to supply a package of pumps to Sohar plant
09 Nov 16 by desalination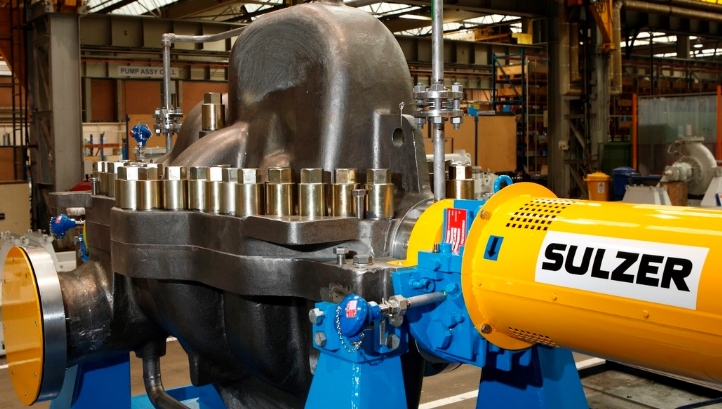 Swiss technology and services company Sulzer is to provide a package of 49 pumping units to the new 250,000 m3/d desalination plant in Sohar, Oman.
The contract awards cover manufacturing, testing, packaging and installation supervision of the main centrifugal pumps for the plant. Energy efficiency and operating costs were the primary criteria for pump selection.
The plant, to be built under an engineer, procure, construct contract by Sohar SWRO, an Omani company led by Valoriza Agua, and Bahwan Engineering of Oman, is expected to be operational by 2018.
Three large Sulzer SJT vertical turbine pumps will be installed at Sohar port pumping station, nearby to the plant site, for seawater intake. Axially split MSD pumps will provide a high pressure feed for reverse osmosis. High-suction pressure ZF pumps will boost the seawater pressurised in the energy recovery device by the reject brine, and Sulzer's Ahlstar pumps will be used for low pressure applications.
The package was put together by Sulzer's teams from across the UK, India, Finland, Spain, and Switzerland.
The developer, a consortium led by Valoriza Agua, with Omani companies Oman Brunei Investment Company, and Sogex Oman, will operate the plant on a 20 year concession. Valoriza is reportedly to invest $1.2 billion into the project.
In June, LG Chem confirmed that it would supply high rejection NanoH20 reverse osmosis membranes to the Sohar plant.
---
Comments
Login on register to comment