Singapore ratchets up developments in water reuse
30 Mar 17 by desalination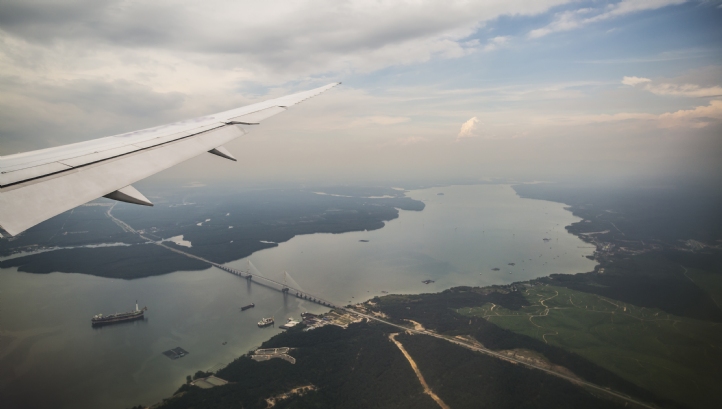 PUB aims to complete its 12,500 m3/d demonstration-scale plant for MBR systems for water reuse in mid-2017.
The results could influence the choice of technologies used in the future Tuas water reclamation plant (WRP).
Integrated validation plant is the first step
The tests
A 1,000 m3/d pilot-scale integrated validation plant to test MBR systems was completed in 2014
Testing at the pilot plant is ongoing
A bigger, 12,500 m3/d demonstration-scale plant was awarded to Mitsubishi Corporation in 2015
Demonstration-scale plant is due to complete in mid-2017
The outcomes
PUB is adopting lower solids retention times in its membrane bioreactor systems
Improvements to biosorption process may save costs
Co-digestion of food waste and sludge produces more energy
The contract for the demo-scale plant was awarded to Mitsubishi Corporation, which contracted Mitsubishi Heavy Industries Asia Pacific as construction contractor, and work began in August 2015.
At that point, PUB had already been running a 1,000 m3/d pilot-scale integrated validation plant to test MBR systems for a year. "We gained good experience of operating the plant, and through this we have learned to operate the MBR system more efficiently and reliably," says Harry Seah, PUB chief technology officer.
The new demonstration plant will be used for testing the technologies that could be implemented at the future Tuas WRP, which is expected to be the largest membrane bioreactor reuse facility globally
"These technologies are aimed at enhancing cost savings and energy efficiency of the used water treatment process at Tuas WRP," Seah says.
One significant outcome of the pilot testing is that Singapore is adopting a lower solids retention time (SRT) in its MBR systems to reduce the energy required in used water treatment.
"Current MBR systems are typically designed based on operations in temperate climates, with long SRTs of 10 days or more to retain a large bacterial population for stable treatment performance," says Seah. "In Singapore, however, the year-round warm tropical climate promotes higher bacterial growth rates. This allows us to operate SRTs as low as five days, lowering the bacterial population while still achieving excellent, stable treatment performance."
Operating a lower bacterial population results in greater efficiency when transferring oxygen from the aerators to the bacteria, which translates into lower aeration requirements and energy savings.
Another important process that will be piloted at the IVP demonstration plant is the biosorption process, where organics from fresh, raw influent are captured early in the pretreatment process. This high carbon removal is two-pronged: it serves to reduce the aeration requirement downstream and it diverts more organics to the anaerobic digesters for biogas production.
The other part of the equation to achieve energy efficiency in used water treatment is to maximise energy recovery from sewage sludge. PUB is piloting and validating different technologies to enhance biogas production from sludge. One such is thermal hydrolysis, whereby sludge is subjected to heat and pressure to make it more biodegradable, improving digestion performance and biogas yield. A more biodegradable sludge enables the volume of the digester to be smaller, reducing the overall footprint of the plant.
PUB is also piloting co-digestion of food waste and sludge. By virtue of the higher calorific value in food waste and improved balance of nutrients for anaerobic digestion, additional biogas can be produced, and more electricity generated and supplied to offset energy demand from the plant.
"Other studies conducted at the pilot-scale IVP have resulted in lower energy requirements of the membrane unit, longer membrane lifespan, and optimal process configurations for effective use of stored energy in the form of organics in the used water," says Seah.
The results are being incorporated into the demo-scale IVP, which will go further, incorporating new automated control systems and primary treatment technologies for greater energy efficiency.
Major water reclamation plant project awarded
The headlines
CH2M Hill Singapore is to partner with PUB over 10 years to deliver the new project
Construction is expected to begin in the second half of 2018
It is a key component of Singapore's wider Deep Tunnel Sewerage System (DTSS) phase two infrastructure project
In the west of Singapore, it will be one of three major water collection and treatment points alongside plants in the north and east
Once completed, the wider DTSS project will have halved the footprint of used water infrastructure in Singapore

The details
Tuas WRP will use membrane bioreactor technology
A 30 per cent smaller footprint than conventional water treatment plants is expected
It is anticipated that Tuas will be the largest MBR-based water treatment plant globally
The plant will receive used water flows through two separate deep tunnels
One tunnel will convey domestic used water, and the other high-strength industrial used water
The initial total treatment capacity is pegged at 800,000 m3/d
In February 2017, PUB appointed CH2M Hill Singapore to provide detailed designs and construction oversight for Tuas WRP. The project will use membrane bioreactor technology, building on PUB's extensive validation testing.
The plant will take in used water flows from western Singapore through two separate deep tunnels, one for domestic wastewater and the other for commercial wastewater. It will use MBR technology to treat both used water sources. There will be a 650,000 m3/d module for domestic water, which will then be further purified to potable standards. And there will be a 150,000 m3/d module for commercial water, which will flow back to industry for reuse.
The plant will feature an integrated NEWater factory, with initial capacity of 114,000 m3/d.
It is anticipated that Tuas will be the largest MBR facility in the world, with initial treatment capacity of 800,000 m3/d. PUB expects it to have a 30 per cent smaller footprint than a conventional water treatment plant, partly because its co-location with an incineration facility will let it harness potential synergies between water, energy and waste processes.
CH2M Hill Singapore will develop designs for the plant over the next two years, and construction is expected to begin in the second half of 2018. PUB has announced that there will be "multiple construction tenders for civil, mechanical and electrical engineering works, as well as equipment providers for various plant components" to come as part of the project.
Potable reuse drives MBR advances
The drivers
Effective as a pre-treatment to reverse osmosis
Drive is to reduce footprint
Application of membrane bioreactor systems for potable reuse are on the rise, particularly in the US as well as in Singapore. The high-quality effluent MBRs produce makes them a suitable pretreatment step before technologies such as reverse osmosis and ultraviolet oxidation.
The exact specification of each system depends on factors including solids retention time, hydraulics and feedwater characteristics. MBR technology is advancing fast, particularly as users seek to reduce plant footprints to cut energy costs.
---
Comments
Login on register to comment