Singapore pledges S$200 million for water research
12 Jul 16 by desalination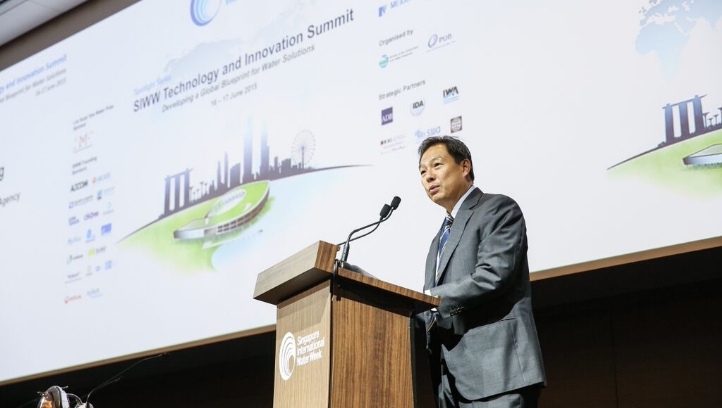 Singapore's National Research Foundation is pledging S$200 million ($148 million) for the water industry through its research, innovation and enterprise (RIE) 2020 plan.
The RIE 2020 Plan moves beyond research and development for Singapore's national objectives, building on the country's strengths in municipal solutions to develop technology for markets worldwide, particularly in Asia.
The funding adds to government investment in water of S$470 million ($348 million) from 2006 to 2015, during which time the number of jobs in Singapore's water industry more than doubled to 14,000, and S$2.2 billion ($1.6 billion) was generated for the economy.
Ng Joo Hee, chief executive of PUB, Singapore's national water agency, said: "Through our whole-of-government efforts, Singapore has built a global brand name in terms of sustainable water management, and as a provider of water solutions globally."
The announcement comes during the seventh Singapore International Water Week, running from 10 to 14 July, 2016.
Singapore's new centre for Separation Technologies Applied Research and Translation opened in June 2016, to develop and bring to market innovative separation and filtration technologies. The first of its kind in Asia Pacific, the centre aims to bridge the gap between laboratory research and development, and commercial market adoption.
Singapore government-funded research includes desalination projects aimed at reducing energy usage from 3.5 kWh/m3, to a long-term goal of below 1 kWh/m3.
A pilot by Evoqua in Tuas demonstrated an electrochemical approach, and a project by Aquaporin Asia, with the National University of Singapore, Nanyang Technological University, and the Singapore Membrane Technology Centre, is piloting biometric membranes. Water reuse projects include a ceramic membranes pilot by PUB and Meiden Singapore.
Singapore's water sector comprises 180 local and international water companies across the whole value chain, and more than 20 public and private research and development centres.
---
Comments
Login on register to comment