Saudi's Al-Fadhli gets the go-ahead for nine new desalination plants
24 Jan 18 by desalination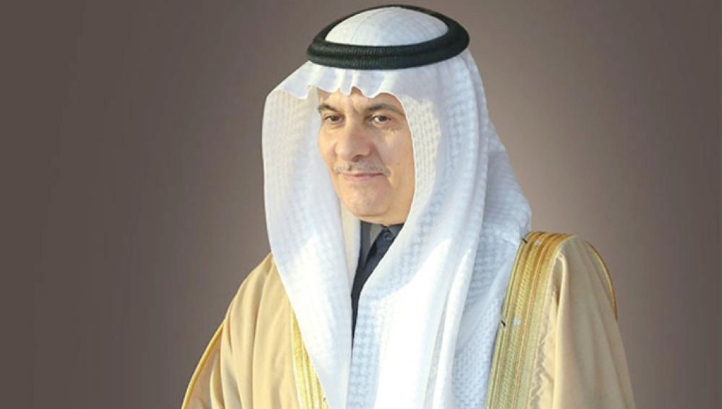 Saudi Arabia has an ambitious $530 million programme to build nine new desalination plants on the Red Sea coast within 18 months, the minister of environment, water and agriculture Abdulrahman Al-Fadhli has revealed.
The minister went public with the plans on Twitter, saying: "I would like to thank the Custodian of the Two Holy Mosques and His Highness the Crown Prince for the generous provision of 9 desalination plants with modern technologies on the Red Sea coast, worth more than 2 billion riyals, to be implemented in less than 18 months and a total capacity of 240,000 m 3 per day."
أتقدم بالشكر الجزيل لمقام خادم الحرمين الشريفين، و سمو ولي عهده الأمير على الأمر الكريم ببناء ٩ محطات تحلية مياه بتقنيات حديثة على ساحل البحر الأحمر بقيمة تتجاوز ملياري ريال، يتم تنفيذها خلال أقل من ١٨ شهرا ، وبطاقة إجمالية تبلغ ٢٤٠ ألف م٣ يوميا.

— عبدالرحمن الفضلي (@AlfadleyA) January 20, 2018
The move will be welcomed by desalination companies, which have been closely watching Saudi Arabia's policy on fresh water supply since an overhaul of the country's portfolio of desalination plants was first mooted in June 2016. The plans apparently slowed last year amid political upheaval, when in June 2017 Mohammad bin Salman became the new crown prince, suceededing Muhammad bin Nayef.
The latest announcment suggests that the modernisation of the desalination porfolio will now pick up momentum under the new leader.
The story so far
Saudi Arabia's Water and Electricity Company called for expressions of interest on two new mega seawater reverse osmosis desalination plant projects in November 2017.
Doosan Heavy Industries won an engineering, procurement and construction contract for a 400,000 m3/d seawater reverse osmosis plant in Shuaibah, on the Red Sea coast, in March 2017.
The details of the policy to upgrade and expand Saudi Arabia's portfolio of desalination plants were made public in 2016, when the ministry earmarked $50 billion to cover eight new plants, and the privatisation of 29 existing facilities.
Saudi Arabia's strategy — to increase production of desalinated water by private operators from 16 to 52 per cent of the country's total capacity — was first outlined in June 2016. The proposal formed part of the National Transformation Plan, a sweeping programme of economic reforms designed to reposition the country's economy away from its reliance on oil.
---
Comments
Login on register to comment