Evoqua Ionpure to supply Quassim Power Plant conversion
07 Jul 16 by desalination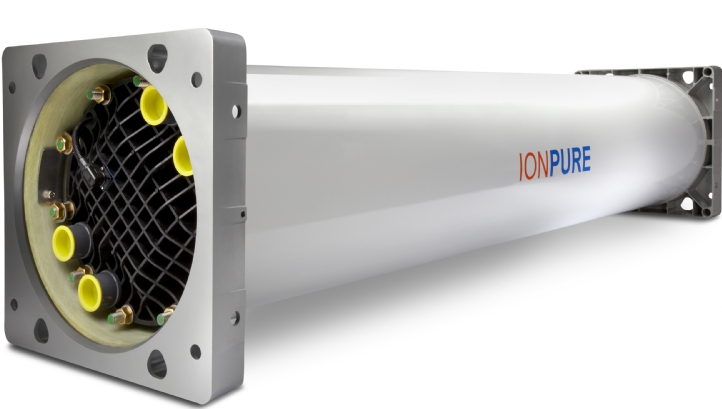 Evoqua Ionpure continuous electro-deionisation (CEDI) modules will be installed at a new desalination facility that forms part of the conversion of Quassim Power Plant on the Arabian Peninsula.
The 6,168 m3/d reverse osmosis desalination and ultra-purification plant is utilising a system from Pure Water Group in the Netherlands, and construction is by Wetico, based in Riyadh.
The CEDI modules were chosen to help remove ions that might corrode new supercritical steam generators, which require water of less than 3ppb sodium and chloride. To further protect against boiler corrosion, dissolved oxygen will be removed downstream of the CEDI modules by gas transfer membrane deoxygenation units.
The Saudi Arabian Electrical Company is expanding the power plant to meet increased demand from the people of Buraydah, the capital city of Quassim region, in central Saudi Arabia. The project involves converting 12 oil fired simple cycle combustion turbines to combined cycle operation, to create a plant that comprises three blocks of four gas turbine generators, four heat recovery steam generators, and one steam turbine generator.
Pure Water Group is a master service provider for Ionpure products, and was involved in shaping the requirements of an enhanced performance module that has a wide tolerance for feed water hardness and quality variation, resulting in the development of Ionpure VNX55-EP.
At Quassim Plant, two skids of four Ionpure VNX55-EP will provide high level demineralisation.
---
Comments
Login on register to comment