Energy Recovery partners with Duchting Pumpen on new energy savings agreement package
18 Jan 17 by desalination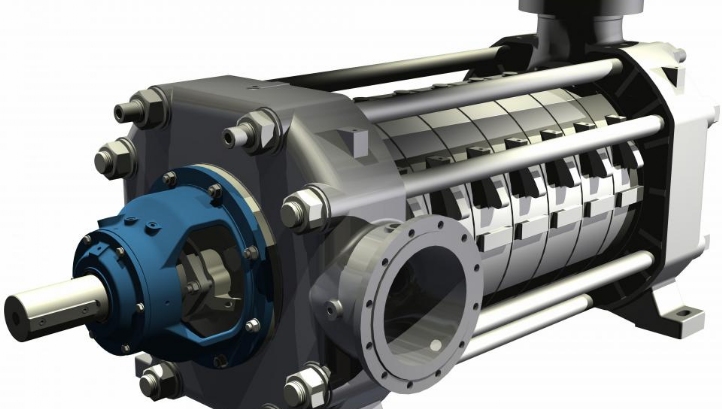 Pressure energy specialist Energy Recovery has signed a master agreement with Germany-based pumps manufacturer Duchting Pumpen to provide a new combined solution for desalination.
The partnership will see Energy Recovery's latest Pressure Exchanger technology, the PX Prime, packaged together with Duchting Pumpen kit.
The solution will be offered through an energy services agreement (ESA) — specifically, Energy Recovery's Prime Performance ESA, which includes the launch of PX Prime, the next generation of Pressure Exchanger.
ESAs allow for vendors to provide upfront financing of energy efficient systems, with the return coming from energy savings realised on energy bills over the term of the contract.
"By utilising the Prime Performance ESA as a vehicle for delivery, we have eliminated a significant barrier to entry for those customers who seek plant optimisation but are unable to secure financing. We have often discussed the cyclicality and relative lack of size of our total addressable market within desalination. The Prime Performance ESA and newly formed partnership with Duchting Pumpen could increase the attractiveness of the desalination market by availing us of significant retrofit opportunities and the potential of recurring and more predictable revenue streams," said Energy Recovery president and chief executive Joel Gay.
Duchting Pumpen chief executive Dr Carsten Duchting added: "We look forward to continuing our partnership with Energy Recovery to deliver a unique solution that includes industry leading energy recovery and pumping equipment. We are excited at the prospect of accessing a new segment of the desalination market with this new solution."
The Prime Performance ESA will combine PX Prime and Duchting Pumpen's advanced centrifugal pumps for reverse osmosis desalination, packaged with installation, service, and maintenance, to generate savings in energy, as well as maintenance costs for old and new equipment.
---
Comments
Login on register to comment