Emefcy and RWL Water merge to become Fluence
05 May 17 by desalination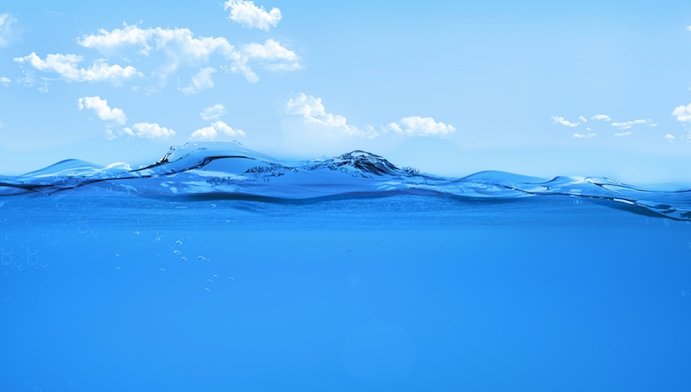 Emefcy and RWL Water are proposing a merger to create new global water group Fluence Corporation.
The combined company anticipates revenues of more than $90 million in 2017, and will focus on key markets including municipal, commercial, industrial, mining, oil and gas, power, and food and beverage.
"It is anticipated that the proposed merger would substantially accelerate Emefcy's deployment into China, and other key markets, and deliver substantial sales synergies between Emefcy and RWL Water products and systems," a joint statement said.
The new group will be 66 per cent owned by Emefcy shareholders, and 34 per cent will be owned by Ronald Lauder, RWL Water chair and founder.
A non-binding letter of intent provides for the two companies to merge in an all-stock transaction, and 100.5 million new Emefcy shares to be issued to RWL Water's parent entity, which is owned by Lauder — those shares will be subject to a two-year lock-up agreement, under which he can sell in limited circumstances. Further, Lauder or his controlled entity will subscribe for $20 million in Emefcy shares, at an expected price of A$0.85 ($0.64), representing the 20-day volume-weighted average price.
The rationale set out for the deal points to the "complementary strengths" of each company, including RWL Water's "capability in system design, construction, and deployment," and Emefcy's "breakthrough technology in wastewater treatment". The merged entity will offer full turnkey solutions, differentiated by proprietary technology, and will be able to "accelerate deployment and commissioning of new plants, particularly important in rural wastewater treatment in China."
The wastewater treatment solution plans centre on Emefcy's proprietary Membrane Aerated Biofilm Reactor (MABR) technology and associated innovations, and the group "would substantially benefit from RWL Water's recognition as one of the fastest growing water solutions companies in the world, having designed band built more than 7,000 installations in more than 70 countries," it said.
"Subject to completion, we expect this merger to create a clear leader in the global distributed water and wastewater treatment industry, one of the fastest-growing sectors of the water market globally. Emefcy has developed breakthrough technology to substantially reduce the cost of wastewater treatment, but has not yet fully developed its distribution and turnkey plant implementation capability. RWL Water has grown rapidly into a world leader in the deployment of water treatment solutions, but now has a new injection of proprietary technologies," said Emefcy chairman Richard Irving.
"The capabilities of the merged group would cover the full water cycle, from desalination to wastewater treatment to wastewater-to-energy and reuse. The combined company would provide packaged treatment plants with competitive capital cost, rapid deployment capability and economical operating costs. The distributed treatment model enables all communities worldwide in remote or developing regions to have the access to clean water and sanitation they deserve, at a price they can afford, while also offering a compelling model to the developed world," said Henry Charrabé, president and chief executive of RWL Water, who becomes CEO of Fluence.
RWL Water chief operating officer Philippe Laval will be COO of the new company, Emefcy co-founder and chief executive Eytan Levy will be president — products and innovation, and Emefcy co-founder Ronen Schechter will be chief technology officer.
RWL Water chief financial officer Bob Wowk becomes CFO, and Ross Kennedy continues as company secretary.
The seven-strong Fluence board will comprise all five Emefcy board members: Irving, Levy, Ross Haghighat, Peter Marks, and Robert Wale; as well as Charrabé, and former GE Water chief technology officer Rengarajan Ramesh, who is currently a board member of RWL Water.
The company headquarters will be in New York, US, and the Israel businesses of each will be merged into the principle research and production centre in Caesarea, Israel.
Fluence stock will remain listed on the Australia Stock Exchange on closing the deal, which is subject to agreement on terms, execution of a purchase agreement, Emefcy shareholder approval, and other customary conditions.
---
Comments
Login on register to comment