'Challenges are shared across the border', Mitch Thompson, Otay
17 Nov 16 by desalination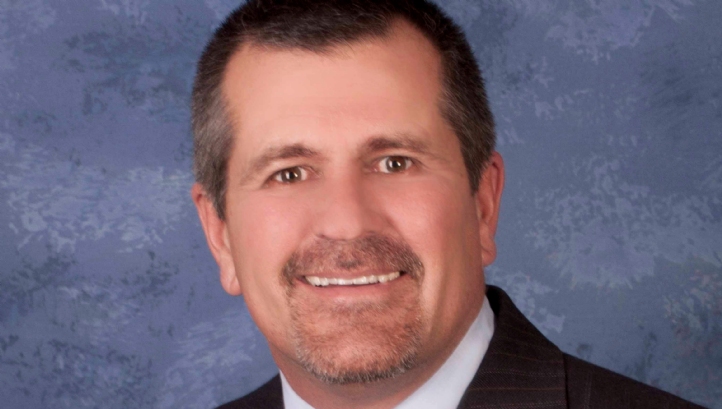 Water from NSC Agua's desalination plant in Rosarito, Baja California, is a critical component of Otay's diversification efforts.
Otay Water District serves more than 222,000 customers in Otay Mesa, Chula Vista, Jamul, Spring Valley, Rancho San Diego, and unincorporated areas in southeastern San Diego County, California. We are committed to providing a safe and reliable water supply to our customers in an environment of persistent severe drought and adaptation to declining traditional water supplies. Our strategy for current and future water resource management includes water use efficiency, building on investments in recycled water back to 1980, and diversification of water resources to lessen our dependence on traditional supplies from the Colorado River and the Sacramento-San Joaquin Delta.
Water from NSC Agua's desalination plant in Rosarito, Baja California, is a critical component of Otay's diversification efforts. The California-Mexico region has long been a unique place where people, manufactured goods, and energy cross the border daily. Challenges and opportunities are shared on both sides of the border, and water is no exception. Like San Diego County and the Otay Water District, Tijuana and the State of Baja California have a long-term strategy to diversify water supplies. Desalinating seawater and purifying recycled water address the need for new, locally controlled, high quality, and drought-proof water supplies in our bi-national region. The Claude "Bud" Lewis Carlsbad Desalination Plant provides high quality drinking water to Otay customers and others throughout the San Diego region. The city of San Diego's Pure Water Program will purify recycled water to supply safe, high quality drinking water to a third of residents by 2035.
Otay is interested in purchasing a minimum of 10 per cent of the plant's output for its customers in San Diego County. Our proposed Otay Mesa Conveyance and Disinfection System Project, a four-mile potable water pipeline and metering station, would allow Otay to convey desalinated seawater, produced in Rosarito, from the border to Otay's facilities, meeting up to two-thirds of Otay's projected water use by 2024. Desalinated water from NSC Agua promises to be cost effective for our customers. We anticipate it to be price competitive with the current Colorado River supply and significantly less expensive than treating and reusing sewer water.
Otay has applied for a Presidential Permit from the US Department of State to allow the pipeline to cross the border. The project, which is subject to the California Environmental Quality Act, would convey water produced at the desalination plant to Otay's distribution system that includes water quality monitoring and additional disinfection, as necessary. This new water supply, just as any other, will meet the rigorous safeguards of the California Department of Drinking Water that ensure protection of public health.
Otay is committed to educating customers and other residents of San Diego County about the benefits of this binational project.
Mitch Thompson is board president of Otay Water District
Read the full story about Consolidated Water's Mexican mega-project.
---
Comments
Login on register to comment