Southern Nevada Water Authority eyes Pacific desal for long-term supply
13 Mar 18 by desalination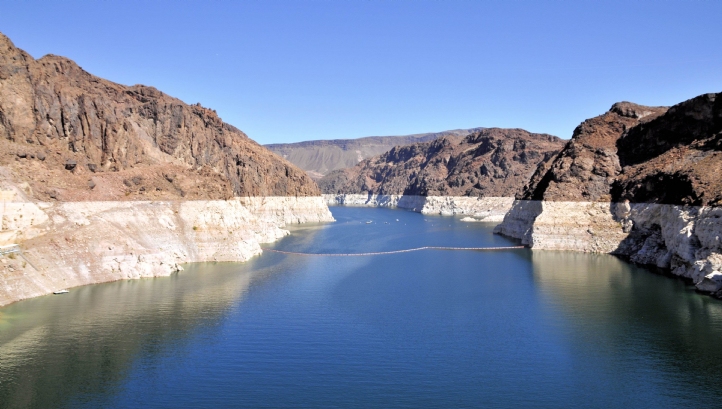 The Southern Nevada Water Authority (SNWA), Nevada, US, is likely to acquire a stake in a desalination project in California or Mexico as part of its long-term strategy, general manager John Entsminger has said.
The idea was outlined by Entsminger in a radio interview with state-wide broadcaster Nevada Newsmakers.
The SNWA anticipates population growth in Southern Nevada and Las Vegas of 1.5 million in the coming 50 years, a rise from 2.1 million today to 3.6 million in the future. The water authority produces a rolling 50-year water resource management plan annually.
"As we see growth and development outside of the hydrographic basin boundaries of the Las Vegas Valley, we are going to need different policies for how to provide that water, and also to ensure the most efficient use of that water," Entsminger said.
"If I got my crystal ball out, 30 or 40 years from now, Southern Nevada probably will have an equity interest in a desal facility, either on the coast of California, or more probably on the Pacific coast of Mexico. We have put in place a lot of legal agreements between the US and Mexico to make those types of exchanges possible," Entsminger said.
"We have now established how US entities can invest in water efficiency measures in Mexico, and in return for that have a piece of Mexico's treaty water – the Colorado River Compact of 1922 – left in Lake Mead for their use," he added.
In Southern Nevada, about $16 billion of industrial and residential projects are reportedly in development, many of them already funded.
Entsminger added that long-term planning, including reducing usage levels, had put Nevada in a strong position regarding water resources.
"Where our portfolio stands today, we are in a very healthy place. We are only using about two-thirds of our legal entitlement from the Colorado River, we have banked supplies equal to eight years of our current demands, and our per capita usage has continued to decrease and is down about 43 per cent since 2002. So we have the situation in hand," Entsminger said.
---
Comments
Login on register to comment