Q&A: Fisia's Silvio Oliva on why the Italian firm is expanding into Latin America
12 Oct 17 by desalination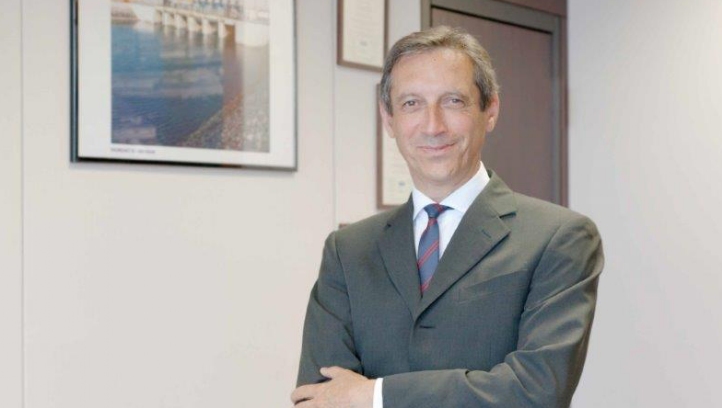 Fisia Italimpianti managing director Silvio Oliva says that the combination of demand for water treatment and desalination in Latin America makes the region a interesting prospect for investment.
Q.

What are Fisia Italimpianti's unique strengths in desalination?

A. "Our track record covers more than 40 years of installed capacity, and some of the most important and largest desalination installations in the world, including the Jebel Ali M-Station in Dubai, a 636,000 m3/d facility, and the 205,000 m3/d capacity Shuaiba North plant in Kuwait. We offer thermal and reverse osmosis (RO) technologies, and so our portfolio combines experience, technology, and large scale installation. We are primarily a design and construct firm, however we can consider taking an equity stake if the project really deserves it."
Q.

What's your strategy for expanding into Latin America?

A. "In Latin America, it's important to be present in the countries to catch the opportunities as they come along. We have opened a branch office in Argentina, and in Brazil and Columbia we hope to be up-and-running in 2018. Mexico and Perù will follow.

"We will open branch offices and partner with local and international firms to add specific strengths to our offer, particularly local procurement and connection to the local environment."
Q.

How do you hope to stand out from the crowd of companies offering similar services in the region?

A. "We can take advantage of more than 40 years' experience of our parent company, Salini Impregilo, in Latin America. We offer a wide range of products in water and wastewater treatment, and desalination. The combination of desalination and water treatment is a good opportunity, considering the social need of these countries.

"We have designed plants that use renewable sources of energy, which could be very suitable for Latin America to support environmental targets. Wind and solar are the two sources of renewable energy that we think can be used in the region. We are following some solar desalination pilot projects in the Middle East, and with a typical capacity of 2,000 m3/d up to 30,000 m3/d this could lend itself to remote areas in Latin America."
Q.

What's the size of the opportunity in Latin America?

A. "Overall this is a very promising market, combining all the water segments.

"Latin America is not a huge market from the point of view of desalination as compared to the US or the Middle East, but over the long-term, and combining water treatment and desalination, this makes the market interesting as a whole.

"The Latin America market is little bit erratic, projects shift and models can change, so it is not very easy to predict the size of the market, but we know that there is a pipeline of projects which is good to follow.
Q.

Why are you choosing to expand in Latin America now?

A. "We see Latin America as a very important potential market in the desalination and water reuse/ water treatment for the next 10 years.

"The Latin American market has been a bit silent for many years in terms of investment in the water segment including desalination. But now more than 500 million people are growing in their spending capacity and for the municipal and industrial sectors this is a good market. It will be an essential element of our three regions of the world, including also the US and Middle East, where we will be active."
---
Comments
Login on register to comment