PUB picks CH2M Hill to develop detailed designs for Tuas project
14 Feb 17 by desalination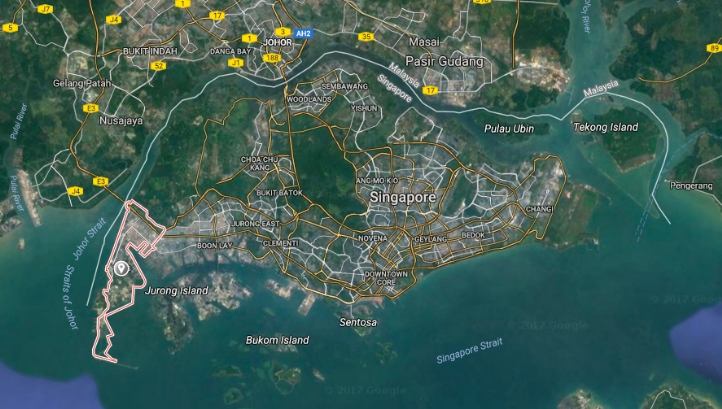 Singapore's PUB has appointed CH2M Hill Singapore as detailed design consultant for the Tuas Water Reclamation Plant, after a pre-qualification exercise.
The move heralds what PUB anticipates will be "multiple construction tenders for civil, mechanical and electrical engineering works, and for equipment".
Tuas WRP will receive domestic and industrial wastewater from western Singapore through two separate deep tunnels, and will use membrane bioreactor (MBR) technology. The module for domestic wastewater will treat 650,000 m3/d, which will then be further purified to potable standards. Industrial wastewater will be treated at a separate module of 150,000 m3/d, to be reused by industry.
CH2M is to develop detailed designs for the plant over the next two years, and will supervise construction, expected to begin in the second half of 2018; and commissioning.
With a total capacity of 800,000 m3/d, Tuas WRP will be the largest MBR facility in the world, with a footprint 30 per cent more compact than a conventional water treatment plant. There will be an integrated facility for producing NEWater, or recycled drinking quality water, with capacity of 114,000 m3/d initially.
Tuas WRP is a pivotal part of Singapore's Deep Tunnel Sewerage System Phase II project. The plant will be co-located with an incineration facility to harness potential synergies between water, energy, and waste.
"DTSS Phase 2 continues to leverage advanced technologies and detailed planning to enhance Singapore's used water management system, and to ensure water resilience and sustainability. With a separate network for collecting and treating industrial wastewater, Tuas WRP enables PUB to meet the growing water needs of the industrial sector, and to ensure continued reliability of NEWater," said PUB director of DTSS Phase 2, Yong Wei Hin.
---
Comments
Login on register to comment