"We're now at more than $100 million revenue." Doug Brown, AquaVenture chairman and CEO
14 Dec 16 by desalination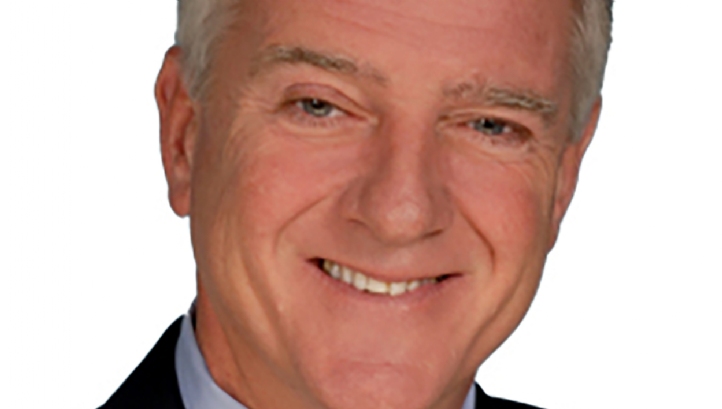 AquaVenture chief executive Doug Brown has a track record of delivering shareholder value. When he joined water technology and engineering firm Ionics as chief executive in 2003, the struggling business was trading at $16 a share.
Twenty months later he sold to GE (whose water business is now up for sale itself), by which time shares had soared to $44, valuing it at $1.1 billion.
"The investors were very happy. When I came around again, this time they remembered how well they did from that investment, and so they were quite supportive of me," Brown says, referring to the New York Stock Exchange initial public offering of AquaVenture in October 2016, which was supported by Citigroup, Deutsche Bank Securities, and RBC Capital Markets.
Shares in AquaVenture — which styles itself as WAAS, or water-as-a-service, a trademark of AquaVenture's that nods to the new and emerging business models in San Francisco's disruptive technology scene — were priced at $18 on 6 October 2016, and hit a high of $24.05 a fortnight later.
AquaVenture is a desalination and water cooler business founded by Brown in 2006. It acquired Seven Seas Water in 2007, a small desalination operator supplying hotels and holiday resorts in Saint Thomas and Saint Croix, in the US Virgin Islands, and in 2014 bought Quench, now one of the largest point-of-use water cooler businesses in the US. "They had less than 5,000 coolers that they owned, and today we own more than 85,000," Brown says.
Brown is an engineer-turned-private equity investor-turned-water industry leader. He graduated from Massachusetts Institute of Technology (MIT) "way too many years ago", he says, and started out as an engineer at Ionics, a leading company in developing membrane-based water desalination technology, spending seven years starting up new desalination plants in Libya, Kuwait, and Saudi Arabia: "The garden spots of the world, back then. North Africa and the Middle East were the only places that could afford desalination – it was very expensive."
He went on to graduate with an MBA from Harvard, and then to private equity firm Advent International for 17 years, before rejoining Ionics as chief executive. The idea for AquaVenture germinated while he was running Ionics.
"The thing that was interesting is that there were two business units inside Ionics. It was about a $500 million revenue company. It had two business units that I particularly liked: one a desalination services business in the Caribbean, where it put in desalination plants and owned and operated them, and effectively sold the water to hotels and municipalities; and the second business, that I really liked, was point-of-use water coolers, where the company bought or built water coolers with filtration technology inside them –replacing the type of water coolers with the five gallon jugs on the top — plumbing them into the water supply in the building, and it was cheaper, more convenient, water quality was better, and it was environmentally more sustainable," says Brown.
The thing that really appealed to Brown's business instincts was that both of the business units generated recurring revenues, and with very good margins on earnings before interest, tax, depreciation, and amortisation (Ebitda), the group had strong recurring cashflow.
"If you're in the business of selling desalinated water, once you have a customer, every month you read the meter, determine how much water they've used, and send an invoice at the price you've agreed with them. It's nice, recurring revenue. Once you have a customer, they tend to stay with you unless you fail to deliver," he adds. "Same with the water coolers; we collected a monthly fee, and besides supplying the cooler we'd come out once or twice a year and change the filters, and service the cooler, and if anything broke we'd fix it at our own cost."
The Seven Seas Water part of the business does mostly seawater desalination and some wastewater treatment and recovery, in some cases acquiring existing plants, and in others putting in a plant and operating and maintaining it.
Starting from its base in Saint Thomas and Saint Croix, Seven Seas Water ventured further to win customers in the Turks and Caicos Islands, Sint Maarten (Dutch Saint Martin), Curacao, and eventually Trinidad and Tobago, and more recently Tortola in the British Virgin Islands.
"We started in the US Virgin Islands and proactively went around to different islands trying to identify areas that were having water issues," says Brown. In Saint Martin, it discovered a seawater reverse osmosis plant that was owned and operated by Veolia, but "it was rather an old plant and struggling to keep up with demand", says Brown. "And so we worked out a deal with the government that we would take over the plant, and refurbish and expand it."
The plant was upgraded from producing less than 10,000 m3/d to more than 17,000 m3/d, and has more recently expanded again to a capacity of 23,000 m3/d.
"That's one where we saw an opportunity to take over an existing facility which we purchased and then fixed up," says Brown.
The next big step was prompted by a developing water crisis in Saint Croix, which was turning off the public water supplies at 7pm each evening and turning them back on again at 7am, rationing water, because the existing water production facility it owned was ageing and its production volume declining. Seven Seas Water made a proposal to the US Virgin Islands Water and Power Authority to bring in emergency containers and install 6,000 m3/d of capacity to solve the water shortage.
"Eventually they accepted our proposal. We brought in our containers, and we solved the water crisis; and after watching us operate our containers for many months, the Water and Power Authority decided that it would be better for the island if they abandoned their old thermal technology and replaced it with seawater RO. It would be cheaper, even if they were buying the water from a third party. So they went out and bid for somebody to come in and take over all the water production in the US Virgin Islands. We won that bid, in 2012, and now we provide all of the drinking water in the US Virgin Islands, in Saint Thomas, Saint Croix, and Saint John," says Brown.
AquaVenture's experience in the US Virgin Islands, where its selling price was equal to about 60 per cent of the water authority's internal cost to run its distillers, helped to crystallise its strategy in the desalination market. "We always recognised that seawater RO was going to be cheaper than distillation, and so absolutely when we find someone that's still using a distiller, we're right on it," says Brown. "In our model, we use our own capital to build the plant, we use our own employees to run the plant, and so in the case of the US Virgin Islands, they didn't have to put up any capital, and they ended up lowering their water cost by 40 per cent or 50 per cent."
Now, because the number of thermal plants left in operation is dwindling, the company keeps its eyes open for opportunities to improve older seawater RO plants, or ones that may have been poorly maintained. In Saint Martin, it took over a 15-year-old RO plant. "We replaced the positive displacement pumps with multi-stage pumps, which aren't quite as energy efficient, but they're much more reliable, and installed ERI-PX energy recovery devices, isobaric energy recovery, because that's really the most efficient thing you can get," says Brown. Also, some hollow fibre membranes were replaced with spiral wound membranes.
The way that AquaVenture sees its business, both Seven Seas Water and Quench, is as a portfolio of water production assets. "Whether that's water coolers or desalination plants, they both have the same model, which is that we put a water production asset into a customer's site, and we produce water for them, and they pay us a monthly fee. If it's a cooler, they pay maybe $50 a month in a service fee, and if it's a desalination plant, we're typically measuring the volume of water that we produce and sending an invoice," explains Brown.
In the case of desalination plants, some may be developed organically by Seven Seas Water, and others are existing assets that it acquires.
Historically, the mix of organic and acquired growth has been about half and half. "We look at both opportunities. We actually earn about the same in both cases. On the acquisition front, we look for opportunities where we can improve the operating performance of the plant and produce more water, which improves the financial performance of the plant," says Brown.
In November 2016, AquaVenture finalised the acquisition of Aguas de Bayova, a supplier of seawater and desalinated water to the operator of Bayovar phosphate mine, in North Western Peru. The $46 million deal represents just such an opportunity to improve efficiency of the existing operation, and covers all rights and obligations under a design and construction contract for a new desalination plant and related infrastructure.
"The people trying to operate it, Brazilian engineering and construction firm Andrade Gutierrez, that's the only seawater RO plant that they run, and so they don't really have the operating experience, and they have a hard time with it," explains Brown. He adds that the two companies have "very complementary skills, Andrade Gutierrez in construction and AquaVenture in operations, so we expect to find other projects in the future where our organisations can collaborate".
AquaVenture has been actively investing in South America, particularly in Columbia; and in Chile and Peru, both water-stressed environments with large population and industrial growth, that historically rely on water from the Andes Mountains, a source "that has become strained," says Brown. The company is also active in the Middle East, with a small operation in Saudi Arabia, and an office in Dubai. "The Middle East is the biggest desalination market in the world, and we are particularly looking for acquisitions there. There's an opportunity because there's a huge population of desal plants, and some of them are having trouble," Brown says.
The last big area of activity is Texas, where AquaVenture has a joint venture with the Texas General Land Office (GLO) to develop desalination projects on a shared income basis. "It is pretty well known that the salinity of the aquifers in Texas is increasing, and the production of the aquifers is decreasing, indicating that they are being over-pumped. Texas has huge industrial areas that need water to operate, and to desalinate the sea is the most viable option," Brown says. The Texas GLO has a mandate to use land to develop projects that generate income for the state.
The markets appear to like AquaVenture's strategy, and a slew of analyst firms began covering the firm following the Peruvian acquisition. Only investment research platform Seeking Alpha has dared to raise a dissenting voice, saying: "I do not understand the enthusiasm surrounding this offering given the lack of growth and poor margins." However, Brown points out that AquaVenture has generated 18 per cent revenue growth in the first half of 2016, and growth in adjusted Ebitda of 38 per cent. "We've been growing revenue at 25 to 35 per cent a year, and we're now more than $100 million revenue. In 2016, our earnings are growing a lot faster than revenue, and revenue is growing at circa 20 per cent a year," he says. "The IPO has performed better than I frankly expected. What's very rewarding is the quality of the institutions that chose to buy into it, leading mutual fund managers in the US."
---
Comments
Login on register to comment