Video Q&As – the latest tech innovations from MTC18
05 Apr 18 by desalination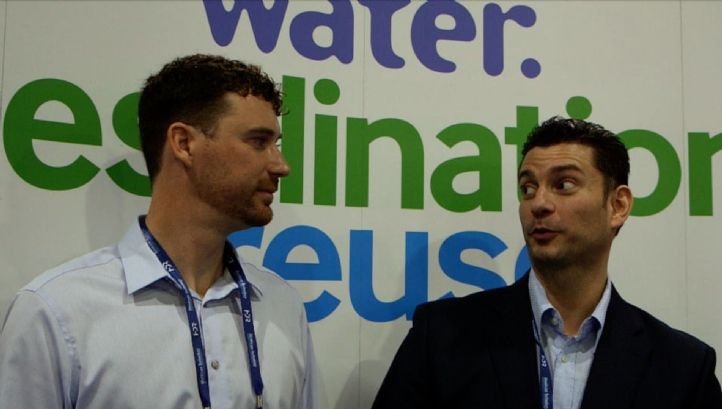 Water technologists vied to have their latest technological innovations lead the conversation at the AMTA/AWWA Membrane Technology Conference 2018 in Florida, US.
Omya International's Nick Nelson introduces the company's innovative remineralisation process.
Mo Malki of American Water Chemicals, and Desalitech's Matt Jones (see picture, above), discuss their partnership in developing the latest iteration of AWC's Proton software.
Richard Stover, Gradiant Corp., outlines the benefits of the counter flow reverse osmosis (CFRO) process from the company's new membrane dvision.
Technology guru Boris Liberman, IDE Technologies, presents the company's Eco-Reuse innovation for improved membrane cleaning with fewer chemicals.
Rodney Clemente, Energy Recovery, explains how the company's energy recovery technology helps to significantly cut energy consumption in desalination.
---
Comments
Login on register to comment