Singapore to tender S$5 billion of water and waste works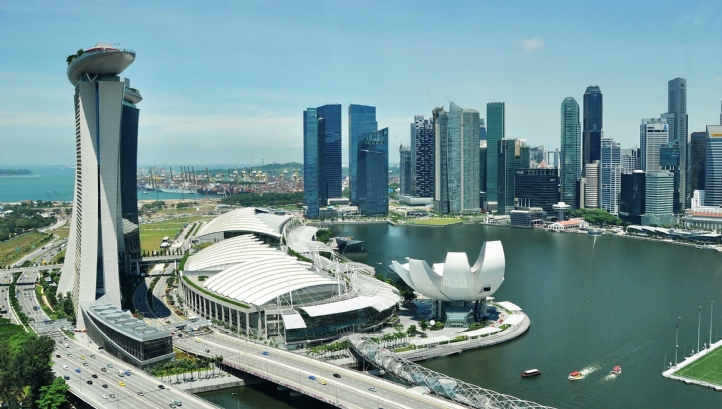 Singapore's PUB and National Environment Agency (NEA) are to tender more than S$5 billion ($3.7 billion) of works covering civil, mechanical and electrical engineering for Tuas Nexus, an integrated wastewater and waste treatment facility.
Tuas Nexus is central to the Deep Tunnel Sewerage System (DTSS) Phase 2 project — the wastewater super-system at the core of Singapore's water management strategy.
The works comprise 11 construction tenders worth S$2 billion ($1.5 billion) for Tuas Water Reclamation Plant (WRP), and S$3 billion ($2.2 billion) of contracts for engineering, procurement and construction (EPC) work, and a build contract, on NEA's Integrated Waste Management Facility (IWMF).
The first tender for Tuas WRP came in May 2018 covering support infrastructure, utilities, and an outfall system. The second tender, due in Q4 2018, is for an influent pumping station, consisting of five shafts up to 80 metres deep, to take wastewater from the deep tunnels and pump it to the treatment units.
A third tender, for construction of an industrial liquids treatment module, is scheduled for early 2019.
A further eight contract packages for works on Tuas WRP will be tendered from 2019 onwards.
The IWMF will be built in two phases. Phase one encompasses waste-to-energy incineration capacity of 2,900 tonnes a day, to complete in 2023, as well as facilities for materials recovery, food waste treatment, and sludge incineration, to finish by 2024. Pre-qualification for IWMF phase one EPC tenders is due in July 2018, and the next stage of tendering is scheduled for January 2019.
In phase two of the IWMF, due for completion in 2027, incineration capacity will increase to 5,800 tonnes a day, and heat recovered from the incineration process will be used to generate electricity for operating the two plants, and for the grid.
A build tender for a 230kV electrical substation for Tuas Nexus will come in December 2018.
Construction of both facilities is expected to begin in 2019.
Tuas Nexus aims to integrate the water and waste treatment processes, incinerating sludge from Tuas WRP to recover energy, reduce carbon emissions, and cut plant footprint.
Tuas WRP will feature lamella primary sedimentation tanks; two membrane bioreactor (MBR) systems to treat separate streams of wastewater coming in through deep tunnels from municipal and industrial users; and a thermal hydrolysis process to increase biogas production and energy recovery, and reduce sludge.
One of the MBR systems will process high-strength industrial wastewater for reuse by industrial clients on Jurong Island and Tuas.
The plant is anticipated to become the largest MBR facility in the world, treating 800,000 m3/d of water when it completes in 2025.
The IWMF will integrate treatment of incinerable waste, household recyclables, food waste, and sludge from Tuas WRP; the aim is to enhance resource and energy recovery, and to reduce environmental footprint.
PUB picks CH2M to develop detailed designs for Tuas project (February 2017)
---
Comments
Login on register to comment