Largest desal plant in the West gets the green light in Mexico
23 Jun 16 by desalination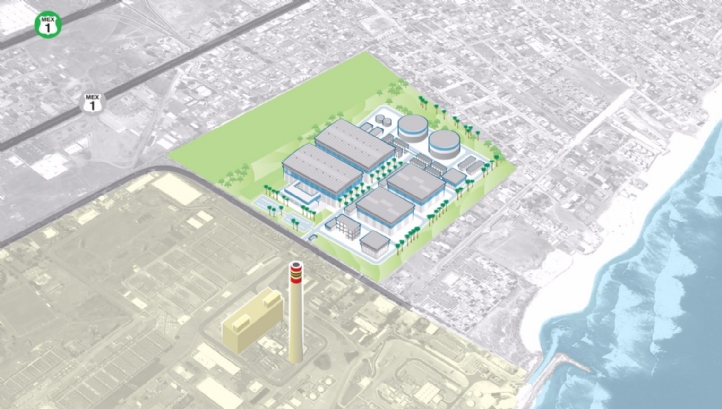 Consolidated Water's Mexico subsidiary NSC Agua, in consortium with the Mexican entities of NuWater and Degremont, has won a contract to build a seawater RO desalination plant at Rosarito Beach, from the government of Baja California, Mexico.
A public private partnership agreement is expected to be finalised by mid-August, by which the consortium will build and operate the plant for 40 years, before ownership transfers to Baja California state.
When complete, Rosarito Beach will be the largest desalination plant in the Western hemisphere, providing water to consumers in Mexico, and potentially supplying water across the Mexico-US border into San Diego County, California.
The consortium will finance, design, construct, operate and maintain the plant and pipeline, delivering potable water in two phases. Phase one will produce 50 million gallons of drinking water a day for the people of Mexico, beginning 2019; and phase two will double the plant's capacity to 100 million gallons a day by 2024, and extend the delivery pipeline, potentially across the border.
Frederick McTaggart, president and chief executive of Consolidated Water, said: "It was gratifying to learn that our consortium received top points for both its technical and financial proposals, and we look forward to working closely with Baja California to ensure the success of this extremely important infrastructure project."
---
Comments
Login on register to comment