'I am fully confident on the successful integration of GE Water,' Suez CEO Jean-Louis Chaussade
02 Aug 17 by desalination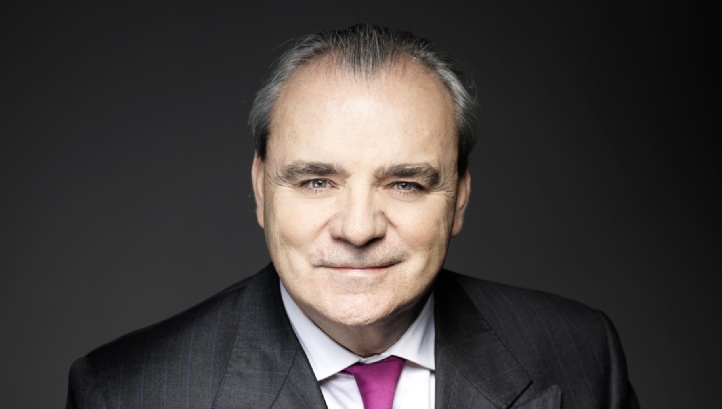 Suez chief executive Jean-Louis Chaussade sets out an early vision for Suez WTS, the new powerhouse in industrial water treatment created through the Suez-GE deal.
"The acquisition of GE Water will profoundly transform our company. It is a key and fantastic milestones in our history. By combining entities, Suez Industrial Water and GE Water, we will reinforce our strong commitment to sustainability as a worldwide leader in sustainable development, strengthen our international position in mature and developing countries, enhance our digital capabilities with monitoring detections and data management equipment, and address a large base of industrial customers.
We will contribute to customers' economic and environmental performance with our enlarged portfolio of technologies, solutions and expertise. The combination of Suez Industrial Water and GE Water brings together two global highly complementary businesses to create what we are going to call the Suez Water Technologies & Solutions (Suez WTS).
All together, we will address more than 450,000 industrial and business customers, as well as municipalities, with a wider range of products, technologies and solutions inside the gate and outside the gate via our integrated and vertical approach.
The deal will close at the end of Q3 2017, and all the teams are strongly committed to make it happen efficiently. The financing has been completed in very good conditions, and the capital increase has been a success last May 2017. Everyone is now working on the de-consolidation from GE, and integration into Suez of all the main transversal functions, such as finance, human resources, communications. The spirit is very good between teams, and I am fully confident on the successful integration.
The organisation has already been set up. The business will be headed by Heiner Markhoff, chief executive of GE Water & Process Technologies. Day one is approaching, and we are very excited. We are very confident about the outlook of this activity and our ability to deliver the annual synergies, both in terms of costs and revenues. We will organise a specific Investor Day presentation in Q4 2017 after the closing, to be more precise on this market and the role we want to play in it.
I am convinced that building an integrated strong player in resource management is key for our future growth, our employees, our customers and the communities in which we operate. Together, we will have a global and integrated presence across the entire industrial water value chain as this integration will bring us a clear competitive advantage. We will be able to increase efficiency with our value added services, optimise our customers' assets with real-time monitoring and predictive maintenance via cloud-based software solutions, and leverage data analytics, feeding into integrated digital services. Moreover, we will be able to execute large scale projects and create win-win solutions for our broad range of customers."
Jean-Louis Chaussade was speaking on an analysts call for Suez H1 2017 financial results, on 27 July 2017
Read the full story: Markhoff to head Suez WTS amid 'very good spirit' between teams
---
Comments
Login on register to comment