Egypt's first ZLD plant is up and running
14 Dec 16 by desalination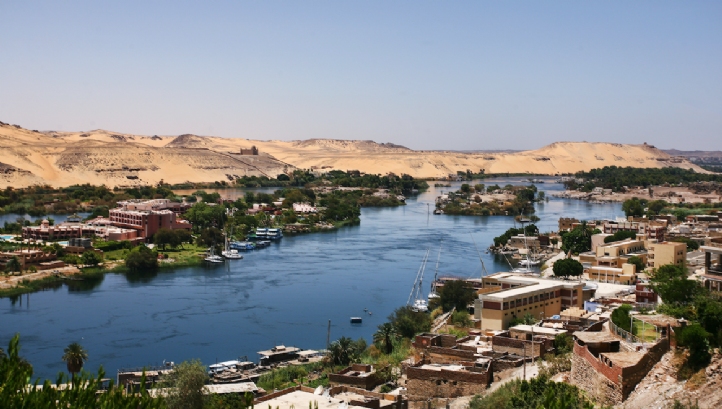 The first zero liquid discharge (ZLD) plant in Egypt, part of a water treatment facility designed and supplied by Aquatech, has been commissioned.
Installed at Egyptian Ethylene and Derivatives Company (Ethydco)'s petroleum derivates production facility at Alexandria, the system achieves zero liquid discharge, and reduces fresh water demand by 70 per cent, from 2,600 m3/h to 800 m3/h.
The plant is fed by the River Nile, and is designed to protect the river's water quality.
The feed of 1,119 m3/h is a composite mix of treated effluent, and River Nile water that fluctuates and has inconsistent chemistry. Aquatech studied three years of data to design a process that can operate at seven pre-defined scenarios, adapting to prevailing site conditions.
Ethydco produces ethylene and other petroleum derivatives as the site. The plant treats wastewater from the facility and cooling tower blowdown to get cooling tower makeup water and boiler feed water, and to achieve ZLD.
The solution integrates a combination of technologies and equipment configurations, including a micro-filtration solution, and High Efficiency Reverse Osmosis (HERO) technology that achieves more than 97 per cent recovery across membrane systems. This is followed by QUA Fractional Electrodeionization (FEDI), to produce high quality demineralised water; then a two-stage thermal system comprising a brine concentrator and crystalliser to achieve ZLD, and a sludge treatment system.
"We are an innovator in ZLD technologies, and a pioneer in hybrid ZLD. We have more than 160 ZLD installations on six continents. Our experience positions us uniquely to help customers in all segments of industry to achieve increasingly strict environmental goals," said Aquatech principal process engineer, Robert Sweetman.
Aditionally, Aquatech has installed seawater desalination systems and water reuse plants in Egypt.
Read about Lanxess' reverse osmosis plant, which desalts and demineralises River Nile water.
---
Comments
Login on register to comment