MENA Water Summit Kuwait
17/03/2020 Radisson Blu Hotel Kuwait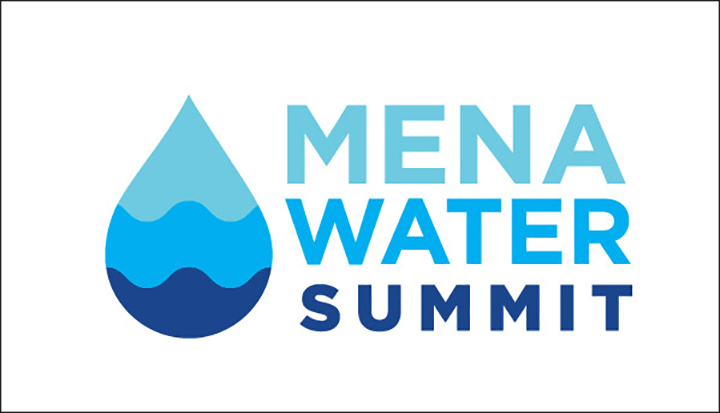 Achieving Water Stewardship Standards with Stakeholders Collaboration
The MENA Water Summit will focus on developing effective plans establishing advanced water management techniques to cope up with Kuwait's 2035 vision and current water situation in the MENA region to ensure water security and sustainability for all.
With an increasing demand for water owing to the growing population and incessant urbanization, water authorities and utility companies will need to augment their supply sources, discuss regulatory frameworks, innovative financing models and water treatment options as well as manage water demand with advanced technologies to address water security challenges of the 21st century.
Governments in MENA countries have substantially increased their investment in desalination plants producing 48% of the world's desalinated water. According to the Global Water Intelligence, the desalination market in the MENA region is projected to reach US$ 4.3bn by 2022.
Kuwait is shifting to Innovative Water Treatment and Renewable Desalination Technology, as more than 95% of potable water comes from desalination - an energy- intensive technology burning fuels for drinking water and treatment of wastewater for domestic and irrigation purposes.
The MENA Water Summit features interactive discussions on policies and actionable ideas, which utilities can adapt to meet their commitment towards fostering innovative solutions and sustainable water management. It will also provide the opportunity to share success stories and explore ways in which we can collectively respond to challenges.
The Summit will bring together water and municipal authorities, regulators, sustainability leaders, international NGOs, water consultants, water and wastewater construction companies, academia, water management experts and solution providers who will discuss various strategies to encourage sustainability of water management and implementation of water stewardship standards. The Summit will offer unparalleled opportunities to network with peers and explore new products, technologies, and services.
Add to Calendar
17/03/2020
17/03/2020
Europe/Paris
MENA Water Summit Kuwait
Achieving Water Stewardship Standards with Stakeholders CollaborationThe MENA Water Summit will focus on developing effective plans establishing advanced water management techniques to cope up with Kuwait's 2035 vision and current water situation in the MENA region to ensure water security and sustainability for all.With an increasing demand for water owing to the growing population and incessant urbanization, water authorities and utility companies will need to augment their supply sources, discuss regulatory frameworks, innovative financing models and water treatment options as well as manage water demand with advanced technologies to address water security challenges of the 21st century.Governments in MENA countries have substantially increased their investment in desalination plants producing 48% of the world's desalinated water. According to the Global Water Intellige...

http%3A%2F%2Fwww%2Ewpsummits%2Ecom%2Fmenawater%2F
Radisson Blu Hotel Kuwait
true
DD/MM/YYYY
Visit event website