Opportunities vs. challenges of Mega-Sized RO Desalination Plants
24/02/2016 Online - Webinar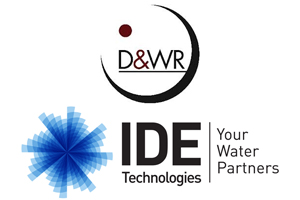 24th Feburary, 2016:

London 17.00 pm
Los Angeles 9.00 am
Seoul 2.00 am
Dubai 21.00 pm
Tel Aviv (Israel) 19.00 pm


A free webinar by Miriam Faigon, IDE's Senior Director of Water Solutions & Products
A unique chance to learn from the worlds' most experienced company in large scale desalination plants. Miriam Faigon has championed the development of some of the world's largest plants and is among the world's leading experts in this field.
Main Topics To Be Discussed
Why size really does matter - 16" vs. 8" membranes
Smarter ways to optimize energy costs
Pressure Centre Design vs. individual train design
How to reduce installation risk

Sign up here for this free webinar to learn about this technological breakthrough.
Speakers Bio
Miriam Faigon
Senior Director, Technical Solutions & Products
IDE Technologies Ltd – Israel
Ms. Faigon holds a BSc and MSc in Chemical Engineering from the Technion, Israel Institute of Technology and an MBA from Bar Ilan University, Israel.
For the last 10 years she has been responsible for the management and design of all ide Mega RO Projects undertaken by the company's membrane process design team, as well as supervision and management of the commissioning teams.
Miriam has extensive technical Experience in watertreatment, with a focus on membrane-based desalination and treatment systems and specific expertise in coagulation, filtration, flotation, sea and brackish water reverse osmosis processes, boron removal, post-treatment, product water potabilization, process optimization, and engineering management.
Among the large projects in which Miriam has participated are those in Larnaca, Ashkelon, Hadera, Sorek, Carlsbad, Cape Preston, Vasilikos etc.
She has also published several papers on RO process design and operation, and presented at numerous international conferences.
CLICK HERE TO REGISTER NOW
Add to Calendar
24/02/2016
24/02/2016
Europe/Paris
Opportunities vs. challenges of Mega-Sized RO Desalination Plants



24th Feburary, 2016:

London 17.00 pm
Los Angeles 9.00 am
Seoul 2.00 am
Dubai 21.00 pm
Tel Aviv (Israel) 19.00 pm

A free webinar by Miriam Faigon, IDE's Senior Director of Water Solutions & ProductsA unique chance to learn from the worlds' most experienced company in large scale desalination plants. Miriam Faigon has championed the development of some of the world's largest plants and is among the world's leading experts in this field. Main Topics To Be Discussed Why size really does matter - 16" vs. 8" membranes Smarter ways to optimize energy costs Pressure Centre Design vs. individual train design How to reduce installation risk
Sign up here for this free webinar to learn about this technological breakthrough.

Speakers Bio


Miriam Faigon
Senior Director, Technical Solutions & Products
IDE Technologies Ltd – Israel

Ms. Faigon holds a BSc and MS...

http%3A%2F%2Fevent%2Eon24%2Ecom%2Fwcc%2Fr%2F1130210%2FC2AEE8B844B3513B7B21F6146D8849A3
Online - Webinar
true
DD/MM/YYYY
Visit event website