A WEBINAR NOT TO MISS – THE NEXT GENERATION OF WATER REUSE TECHNOLOGY
16/12/2015 to 16/12/2016 Online - Webinar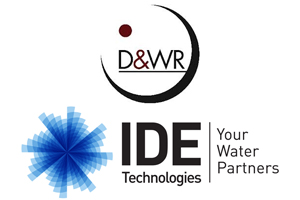 16th December, 2015:

London 17.00 pm
Los Angeles 9.00 am
Seoul 2.00 am
Dubai 21.00 pm
Tel Aviv (Israel) 19.00 pm


Dr Boris Liberman is one of the world's leading experts in membrane technology.  Together with his team at IDE, he has invented the next generation of water reuse technology that significantly reduces chemical consumption, while maintaining efficiency and reliability. 
Main points to be discussed:
Why 100% chemical free water reuse technology is the future
Why being an integrator is critical to innovation in the industry
How membrane fouling can be prevented with pulsed water flow
Why replacing chloramine in the WWRO process leads to increased efficiency
How to achieve higher availability, efficiency and reliability

Sign up here for this free webinar to learn about this technological breakthrough.
Speakers Bio
Dr. Boris Liberman
VP & CTO
Membrane Technologies
IDE Technologies
Dr. Liberman joined IDE in 1993, and held various position in the company prior to assuming his current position as VP and CTO for membrane technologies. As CTO he leads the company's R&D activities in the RO field. Dr. Liberman is responsible for several industry technological breakthroughs including the Pressure Center Design, the patented Direct Osmosis Cleaning enabling membrane cleaning without stopping the RO train, green desalination allowing desalination without the use of chemicals, and 16" membranes in a vertical array. He is extremely well known and respected in the desalination field and regularly speaks at leading industry conferences and events. Dr. Liberman holds a B.A. and M.S from the Civil Engineering Institute Rostov-on-Don, USSR and a Ph.D. from the Institute for Scientific Research in Water Supply, Moscow.
Add to Calendar
16/12/2015
16/12/2016
Europe/Paris
A WEBINAR NOT TO MISS – THE NEXT GENERATION OF WATER REUSE TECHNOLOGY



16th December, 2015:

London 17.00 pm
Los Angeles 9.00 am
Seoul 2.00 am
Dubai 21.00 pm
Tel Aviv (Israel) 19.00 pm

Dr Boris Liberman is one of the world's leading experts in membrane technology.  Together with his team at IDE, he has invented the next generation of water reuse technology that significantly reduces chemical consumption, while maintaining efficiency and reliability. Main points to be discussed: Why 100% chemical free water reuse technology is the future Why being an integrator is critical to innovation in the industry How membrane fouling can be prevented with pulsed water flow Why replacing chloramine in the WWRO process leads to increased efficiency How to achieve higher availability, efficiency and reliability
Sign up here for this free webinar to learn about this technological breakthrough.

Speakers Bio


Dr. Boris Liberma...

http%3A%2F%2Fwww%2Eworkcast%2Ecom%2Fregister%3Fpak%3D1924840480637624
Online - Webinar
true
DD/MM/YYYY
Visit event website