Fluence introduces Aspiral, new modular MABR system
09 May 18 by desalination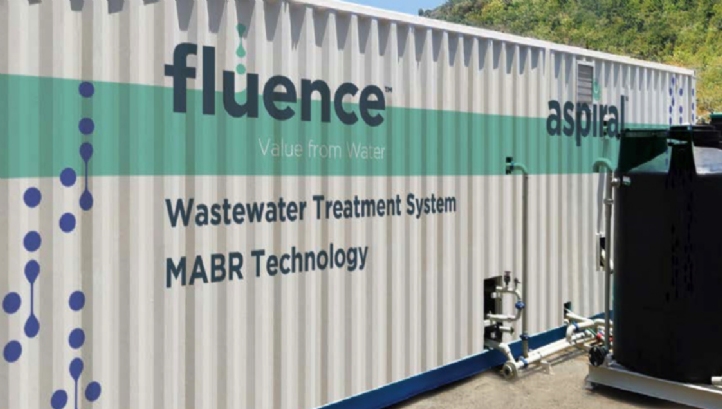 Fluence has introduced a new, modular Membrane Aerated Biofilm Reactor (MABR) system that it claims can reduce aeration energy consumption by up to 90 per cent compared to conventional technology.
Aspiral is designed for small to medium-size installations, and is targeted at small towns, villages, residential communities, resorts, hotels, and commercial complexes.
The systems can produce quality effluent for reuse at levels Class 1A in China, and Title 22 in the US, using an enhanced nutrient removal process. They are designed to be monitored and controlled remotely, to require minimal maintenance, and to enable expansion.
The range comprises Aspiral L3, which treats up to 300 m3/d of municipal wastewater, and is equipped with all internal air and wastewater piping. Aspiral S1 treats up to 50 m3/d, and Aspiral M2 up to 115 m3/d, and both include internal clarifiers and integral pre-treatment screens. All of the solutions are designed for fast installation and start-up, and may be connected in parallel for larger effluent flows.
Fluence MABR is a spiral wound, self-respiring membrane that provides aeration for the wastewater process, and functions as the biological reactor.
---
Comments
Login on register to comment