Reverse Osmosis (RO) Flat Sheet
QuantumFlux TFN membranes have demonstrated a 50-100% increase in permeability when compared to the current installed base of RO membranes
---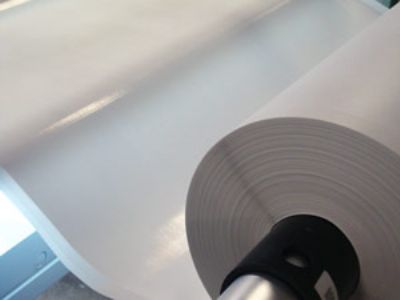 Nanostructured materials are introduced into the synthesis process of the traditional polymer film that produces an RO membrane, thus making a true composite material.
QuantumFlux membrane flat sheet is ideally suited for a wide range of applications including:
Plate-and-frame
High TDS brackish water
Select industrial processes
Specification Min. Avg. Max.
Flux (lmh) 48 57 65
Flux (gfd) 28.7 34 39
Salt Rejection 99.5 99.75 N/A
Note: Performance data are provided for informational purposes and are based on laboratory analysis of 8 cm x 3 cm membrane coupons. Performance data presented here may not be representative of a Qfx spiral-wound element or the results obtained under field conditions and shall not create any express or implied warranty of performance.