Avista Technologies – Microfiltration/Ultrafiltration Products and Services
OPERATIONAL COST EFFICIENCY Membranes in microfiltration/ultrafiltration (MF/UF) systems require more frequent cleaning than those in reverse osmosis (RO) systems. To mitigate cleaning costs
---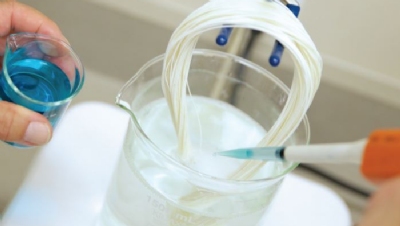 MF/UF MEMBRANE PRODUCTS
Avista takes a customized approach to optimizing your MF/UF system, using a combination of high performance products, lab services and chemical application recommendations.
AvistaClean MF  |  CLEANERS
Avista MF/UF specialty formulations may be applied in place of generic cleaners or as a periodic recovery cleaner between cleanings with generics. The AvistaClean MF line is formulated to remove common foulants and can replace or enhance generic cleaners. AvistaClean MF cleaners offer superior results compared to generics, and they're compatible with other Avista formulations. To assist you in identifying site-specific foulants, we offer the MF/UF Cleaning Study and the MF/UF Membrane Autopsy, which includes Chromatic Elemental Imaging, a new technology first introduced by Avista that colorizes elements in a foulant sample for better analysis.
EXPERT PROCESS SUPPORT
On-Site Application Services
Avista application experts provide on-site services for MF/UF systems including system audits and training on cleaning procedures, as well as chemical dosing and application support.
Lab Services
Our fully equipped laboratory and expert chemists perform MF/UF module autopsies and cleaning studies to diagnosis and troubleshoot a wide range of challenges.
Technical Support
Our experienced in-house technical support team is available to provide remote troubleshooting assistance and chemical dosing recommendations.
Online Resources
The online resource center includes practical tools for troubleshooting everyday challenges and chemical application best practices.
To learn more about our services, visit https://www.avistatech.com/microfiltration-ultrafiltration.