What if an ultrafiltration membrane provided…
3 to 10 times higher flux than other membranes
---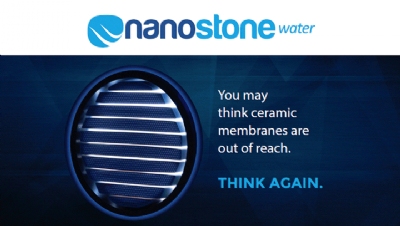 What if a membrane had all of these advantages with a better total cost of ownership compared to polymeric hollow fiber systems?
The wait is over, the CM-151™ from Nanostone:
Water enters the CM-151™ module through the bottom of the vessel and enters the feed channels.  A manufacturing breakthrough is the patented ceramic flat sheet segment design.  Each ceramic segment is manufactured on an individual basis which dramatically increases the manufacturing efficiency in both extrusion and the ceramic sintering process.  The individual segments are then bound together in a monolith structure with a proprietary potting material developed to provide the necessary strength as well as temperature and chemical resistance to match the operating life of the ceramic membrane itself.