VOLTEA CUSTOMIZED SOLUTIONS
Voltea's customized solutions afford CapDI systems that are tailored to your specific needs.
---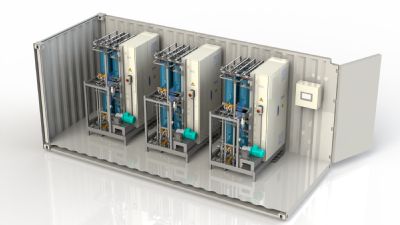 Multiple systems, as well as pre-piped and pre-wired containerized systems, are available. Our modular design allows you to easily expand as your operation grows and process flow requirements increase, or alternately, integrate with pre-existing water treatment technology.