Avista Technologies – Multimedia Filtration Products and Services
INCREASE PARTICLE REMOVAL Avista provides membrane compatible coagulants and technical services to increase the efficiency of multimedia filtration (MMF) equipment. Colloids and silt fouling are major causes of performance loss in membrane systems
---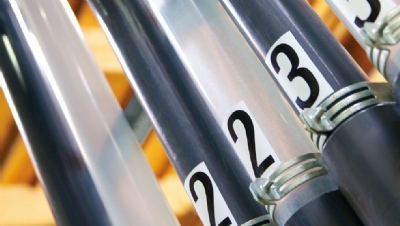 MMF PRODUCTS
Avista takes a customized approach to optimizing your MMF system, using a combination of high performance products, lab services and analytical tools.
RoQuest®  |  COAGULANTS
RoQuest membrane compatible coagulants improve the efficiency of MMF equipment by increasing particulate removal and providing a higher quality feedwater to downstream membrane systems. Adding positively charged RoQuest liquid coagulant to feedwater causes negatively charged particles to form larger particles. The larger particles are more readily retained by MMF equipment, improving the filtrate quality fed to downstream membrane systems. Better quality filtrate can reduce cleaning frequencies and increase system run times. Studies prove that MMF equipment without coagulant addition will remove approximately 35-50% of particulates. A nominal dosage of RoQuest coagulant may allow MMF equipment to remove over 97% of particulates.
EXPERT PROCESS SUPPORT
Application Services – On-Site
Avista application experts provide on-site services for MMF systems including pilot studies, system audits and training on cleaning procedures, as well as chemical dosing and application support.
Lab Services
Our fully equipped laboratory and expert chemists perform MMF filtration studies to diagnosis and troubleshoot a wide range of challenges.
Technical Support
Our experienced in-house technical support team is available to provide remote troubleshooting assistance and chemical dosing recommendations.
Online Resources
The online resource center includes practical tools for troubleshooting everyday challenges and chemical application best practices.
To learn more about our services, visit https://www.avistatech.com/multimedia-filtration.