Another download test for desal
Another download test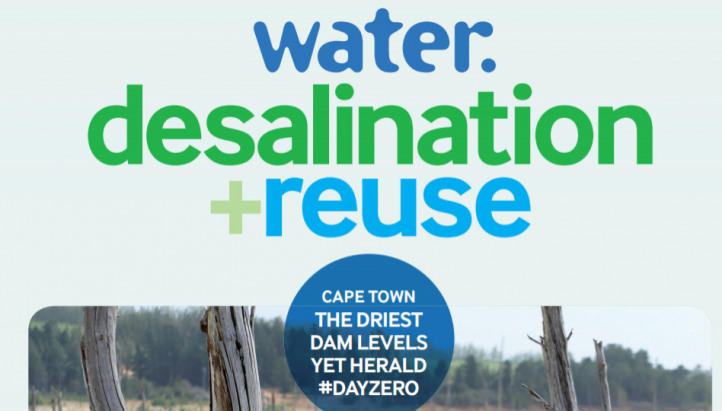 Fast emerging technologies are now making desalination a viable proposition not only for the arid areas of the world but for places not usually associated with water shortages. Water. desalination + reuse covers the engineering aspects of desalination and water reuse from municipal water supplies through to industrial needs. It delivers practical information and news on projects, materials and equipment and research with sections devoted to the International Desalination Association and IDA affiliates, worldwide. Water. desalination + reuse also publishes an annual Desalination Sources Directory which lists, comprehensively, details of suppliers of equipment, products and services for the desalination industry.
Editorial topics include:
Environmental aspects of desalination and water reuse
Seawater and brackish water desalination
Thermal and membrane processes
Advanced wastewater treatment for reuse
Site project reports
Pretreatment for thermal and membranes
Designing intakes and outfalls
Manufacturer's equipment case studies
Research and development
Operation of desalination and reuse plants
Maintenance and upgrading of plants
Technology updates
Energy use and recovery
Education and training
News about IDA and affiliates
Conference listings and reports
Reprints: Thousands of reprints of articles appearing in The International Desalination & Water Reuse Quarterly have been circulated worldwide.
Advertising: We appreciate the support of the industry and companies who have found the Quarterly an effective medium for reaching the global market for desalination equipment, materials and technologies.
Water. desalination + reuse is published by Faversham House Group, one of the UK's leading independent media companies, alongside a number of magazines focusing on the environmental industries.