Reducing silica scale on membranes at desalination plants
15 November 2016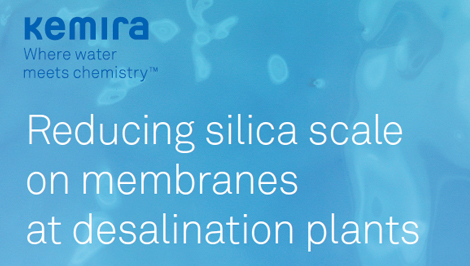 Silica scaling on membranes is a major problem when water has high silica concentration.
Download this article to find out how Kemira KemGuard™ PB20412 antiscalant prevents scale formation by controlling the scaling environment in the Reverse Osmosis process.




N.B. The information contained in this entry is provided by Kemira Oyj, and does not necessarily reflect the views and opinions of the publisher.



© Faversham House Group Ltd 2016. Water. desalination + reuse articles may be copied or forwarded for individual use only. No other reproduction or distribution is permitted without prior written consent.