Pumping systems for desalination plants
2 May 2018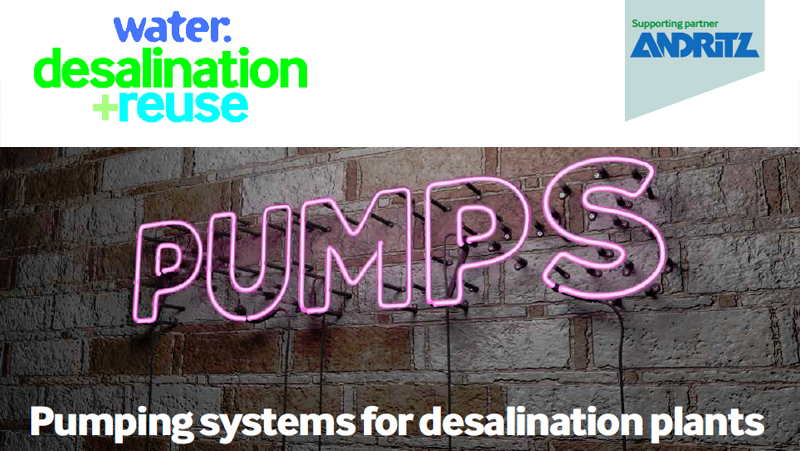 Discover new concepts to reduce energy use. Up to 75 per cent of a desalination plant's operating cost is the energy used in pumping water to high pressure. Our latest technology guide 'Pumping systems for desalination plants' takes a closer look at this area and why selecting the correct pumping system for your plant will help to ensure maximum operation and energy efficiency.
This guide addresses a number of key questions, including:
What are the big considerations when designing a pumping system for a desalination plant?
How do energy recovery devices support efficiency in pumping systems for desalination?
What are the latest innovations in pumping systems for desalination plants?








N.B. The information contained in this entry is provided by ANDRITZ AG, and does not necessarily reflect the views and opinions of the publisher.



© Faversham House Group Ltd 2018. Water. desalination + reuse articles may be copied or forwarded for individual use only. No other reproduction or distribution is permitted without prior written consent.