Water. desalination + reuse media information pack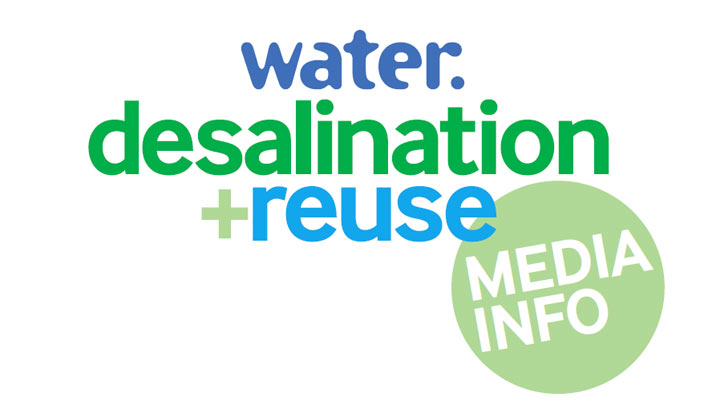 Water. desalination + reuse, published with the cooperation of The International Desalination Association has been serving the world's growing need for water since 1991.
Water. desalination + reuse covers the engineering aspects of desalination and water reuse from municipal water supplies through to industrial needs. It delivers practical information and news on projects, materials and equipment and research with sections devoted to the International Desalination Association and IDA affiliates, worldwide.
Water. desalination + reuse also publishes an annual Desalination Sources Directory which lists, comprehensively, details of suppliers of equipment, products and services for the desalination industry.
Download our media pack to see how you can work with us to reach this global audience.
www.desalination.biz website extends the coverage offered to advertisers by providing instantly accessible information to readers. The extent and the quality of the information on offer ensures high levels of visitors to the site and provides advertisers with a most effective and economical route to market.
To learn how you can benefit from this added coverage, please contact:
International Sales Manager
Paul Davis
Tel: +44(0)1342 332111
Email: sales@desalination.biz