The Industry's Best Energy Recovery Solution, Risk-Free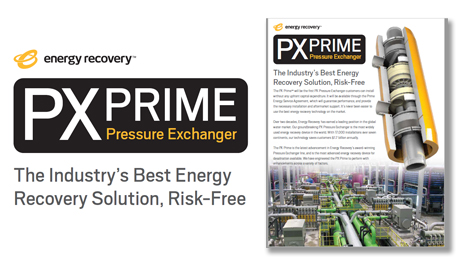 The PX Prime will be the first PX Pressure Exchanger customers can install without any upfront capital expenditure. It will be available through the Prime Energy Service Agreement, which will guarantee performance, and provide the necessary installation and aftermarket support. It's never been easier to use the best energy recovery technology on the market.
Download this brief for an overview of the PX Prime, the best energy recovery solution for desalination.