Solar and wind give competitive edge, says Acwa Power
06 Feb 19 by desalination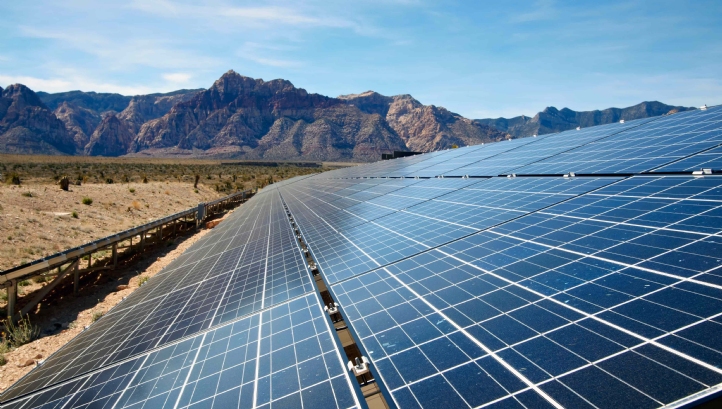 Greater reliance on solar and wind power will support Acwa Power's future growth, president and chief executive Paddy Padmanathan has said.
The Saudi-based company has lined up $35 billion of investments in desalination and power generation projects over the next five years.
The company's competitive edge would be gained by use of renewable sources of energy. "The cost of electricity is about 75 per cent fossil fuels, the price of which is constantly fluctuating. Now, for the first time, we can use solar and wind power – with no fuel cost or price fluctuation. We can generate electricity and fix the price for 25 or 35 years by spending money upfront and collecting it back over time," said Padmanathan.
"Fixed costs play an important role in the future of renewable energy deployment. Renewable energy is the most competitive form of power generation in Gulf Cooperation Council (GCC) countries due to lower cost, an increasingly diversified demand economy and regional commitment to diversity energy sources," he added.
Padmanathan was addressing Abu Dhabi Sustainability Week, 14 to 17 January 2019.
---
Comments
Login on register to comment